No one wants to get fleeced when it comes time to buy a kayak. Kayaks aren't cheap – especially new kayaks – so timing your purchase to line up with the best sales of the year makes a lot of sense.
 So, when's the best time of year to buy a kayak?
While it can depend on several different factors, generally the best deals to be had are at the end of the kayaking season in late August and early September. This is the time of year when large retailers and local shops are looking to get rid of their leftover stock for the year – meaning plenty of deals and discounts are there for the taking.
Other good times for scoring a good deal on a kayak are during the holiday season leading up to Christmas and during Memorial Day weekend.
Let's take a look at the best time to buy a kayak in more detail – so you'll be prepared to pounce when those sales go live!
When's The Best Time to Buy a New Kayak?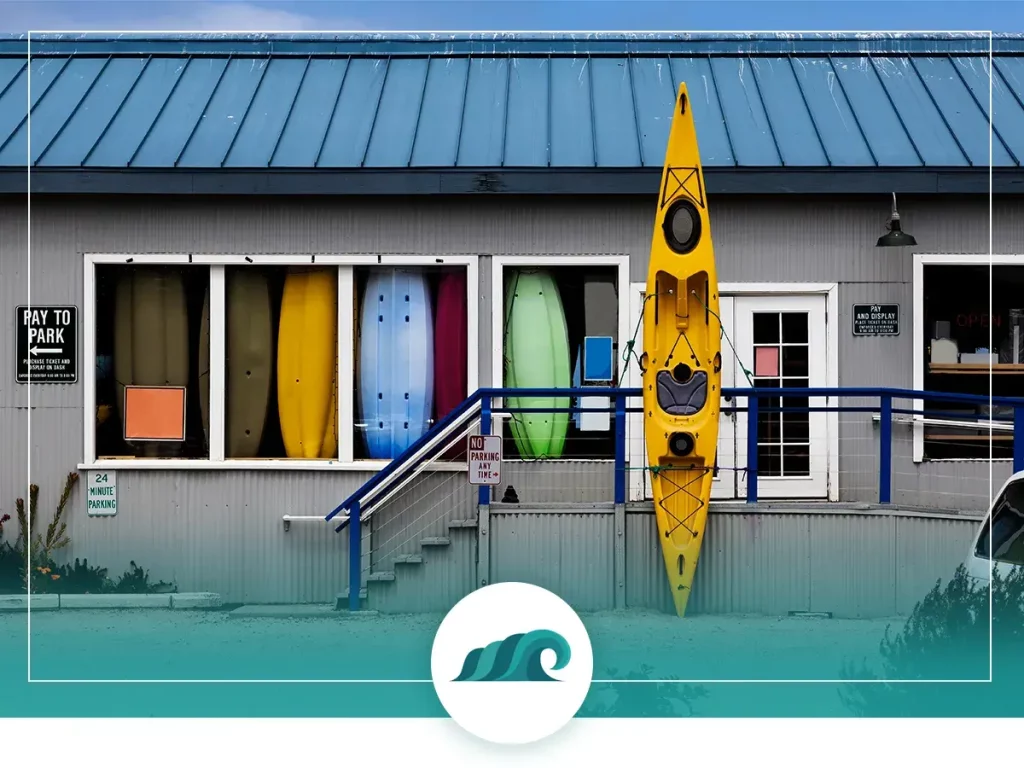 Buying a new kayak is a serious investment, so waiting for the right time to get the most bang for your buck makes sense. As mentioned previously, generally speaking, the best time to buy a new kayak is towards the end of the season when retailers are looking to get rid of that season's stock.
Unfortunately, unlike cars and other items with heavy retail markup, kayaks generally won't drop in price that much during sales. There are certainly exceptions to this rule, so keeping a keen eye open can sometimes land you impressive deals. Many of these deals won't last long – so if you spot a
If you're buying from a big box store, then browsing at the end of the season or during the holidays will land you the best savings. Local specialty stores will sometimes have 'demo sales' on new kayaks, where they sell new kayaks that have been demoed for a day for a few bucks off.
Another thing to consider when it comes to purchasing a kayak is shipping. Brick and mortar stores generally won't charge anything for in-store pickup but may charge for delivery. Some online retailers offer free shipping, but many will charge between $50 – $150+ for delivery.
Make sure to consider this additional shipping cost when choosing a kayak.
When's The Best Time to Buy a Used Kayak?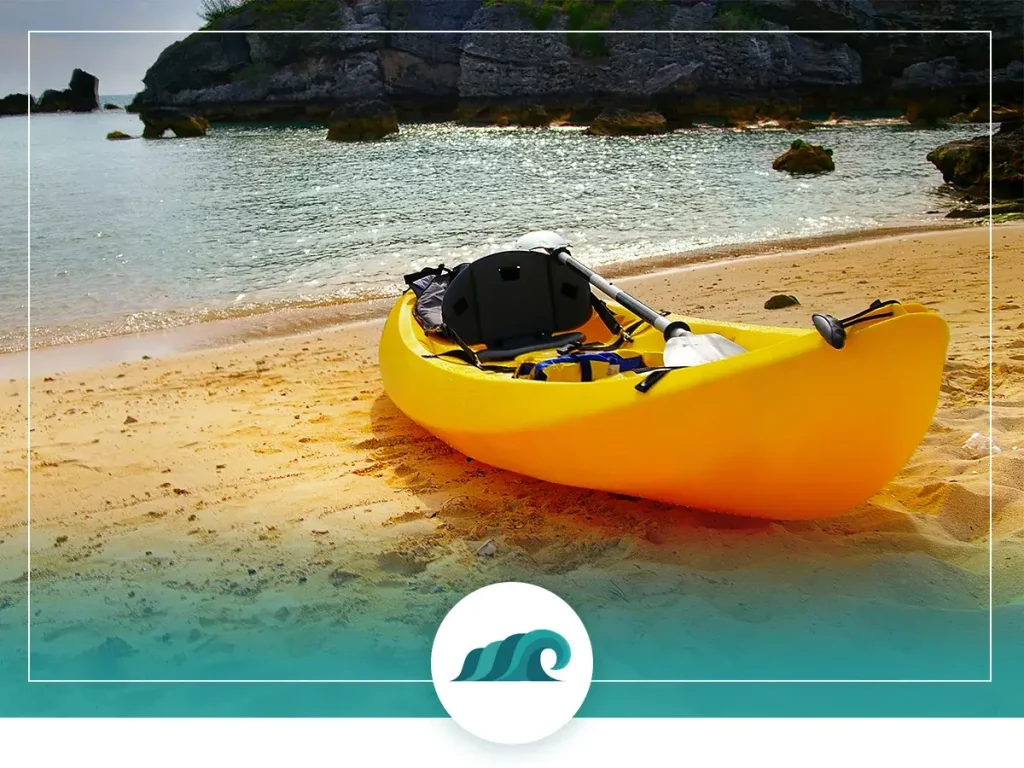 Buying a used kayak is a great option if you want a functional kayak while saving some hard-earned money. Craigslist, eBay, Facebook, and other online marketplaces often have plenty of recreational kayaks for half the price of retail.
If you're looking for a more specific kayak for fishing, touring, or a pedal-drive, then you may need to look a little harder or widen your search area.
While you can typically find used kayaks year-round, the best time to score a good deal is towards the end of the season or during the winter months. This is the time of year when a lot of people start thinking about winter toys – and selling off their summer gear to pay for them!
When you're buying a used kayak, especially from somewhere that doesn't offer a warranty, you'll want to make sure it's in good shape and doesn't have any significant damage or blemishes.
Make sure to look for:
Dents, weak spots, and cracks. If these are scratches and merely cosmetic, then they're not really an issue. If they're larger and deeper, they can indicate structural damage, and you might want to find another kayak.
How was the kayak stored? Improperly stored kayaks (in the sun unprotected) can cause warping and damage to the hull. One way to spot this is by looking for bleaching of the polyethylene hull.
If possible, take the craft for a test run in the water. Make sure it's comfortable, tracks well, and doesn't have any leaks.
Another good option for used kayaks is a kayak rental shop. These shops will often sell off their old stock at a decent discount towards the end of the season. You might be hesitant to buy a former rental boat, but these places generally take good care of their kayaks and maintain them better than most kayak owners.
Kayak Type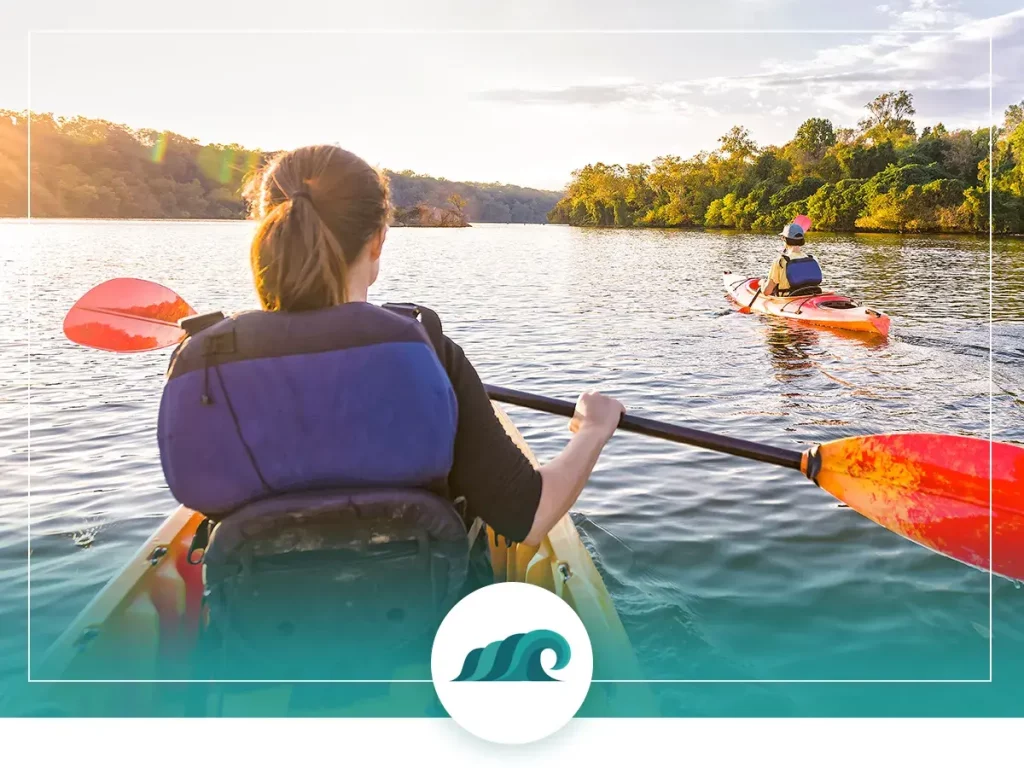 The type of kayak you're looking for will also have an impact on when to buy. Entry-level recreational kayaks are a dime a dozen – so you can find deals on them year-round if you look hard enough.
Touring kayaks and fishing kayaks are more specialized and expensive, so they can be harder to find a good deal on.
Whatever type of kayak you're after, keep in mind that buying a kayak in the middle of the season (June/July) is going to cost you more. If you can push off your purchase until the end of the season – you'll probably save a significant amount of dough.
Where To Buy New And Used Kayaks?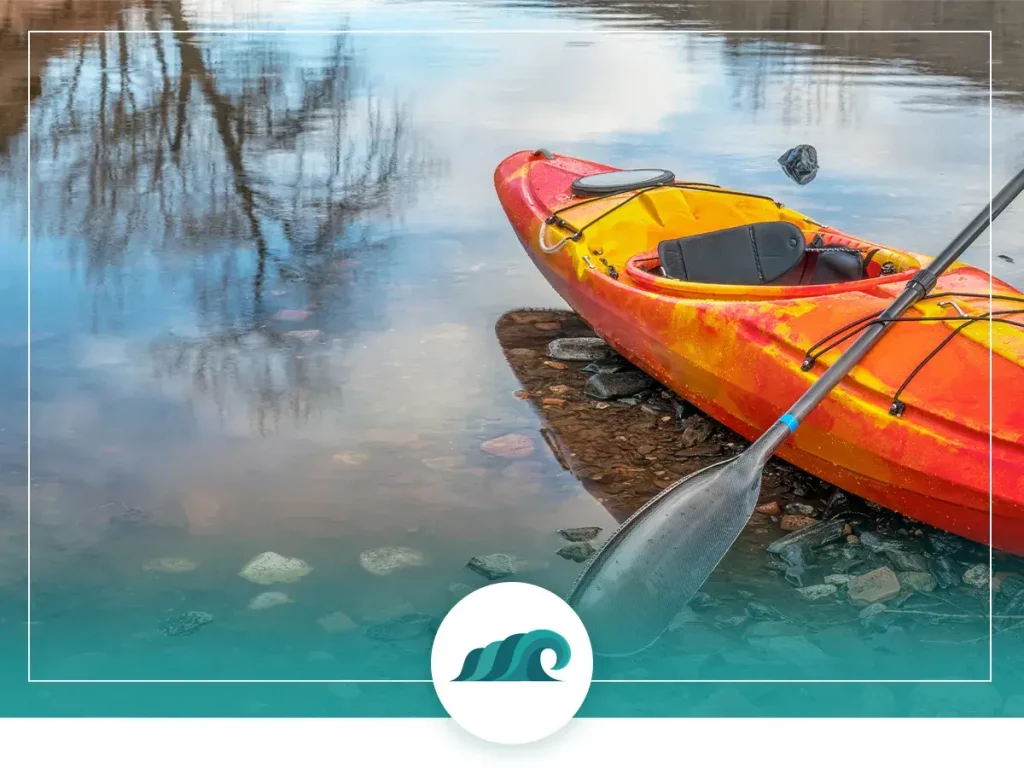 So, where is the best place to buy new and used kayaks?
Just like car shopping, if you want to find the best deal on a new or used kayak you'll need to shop around. Take a look at several different retailers and make sure to check back often. Also, remember to take into consideration any shipping or delivery fees when adding up the total.
There are many places you can find used kayaks, but some of the best are rental shops, craigslist and similar online marketplaces. You can also find good deals on used kayaks on amazon from time to time.
New kayaks can also be purchased at a number of different locations, both physically in brick and mortar stores like Walmart or Dick's Sporting Goods, and online.
Check out these reputable stores for some of the best deals on new kayaks: