If you love kayaking, you're always looking for ways to make the experience even better. Whether you are going on long paddling adventures or day trips in kayak fishing, the following kayak mods, upgrades, and hacks can make a huge difference to your adventures on the water.
Add Fishing Rod Holders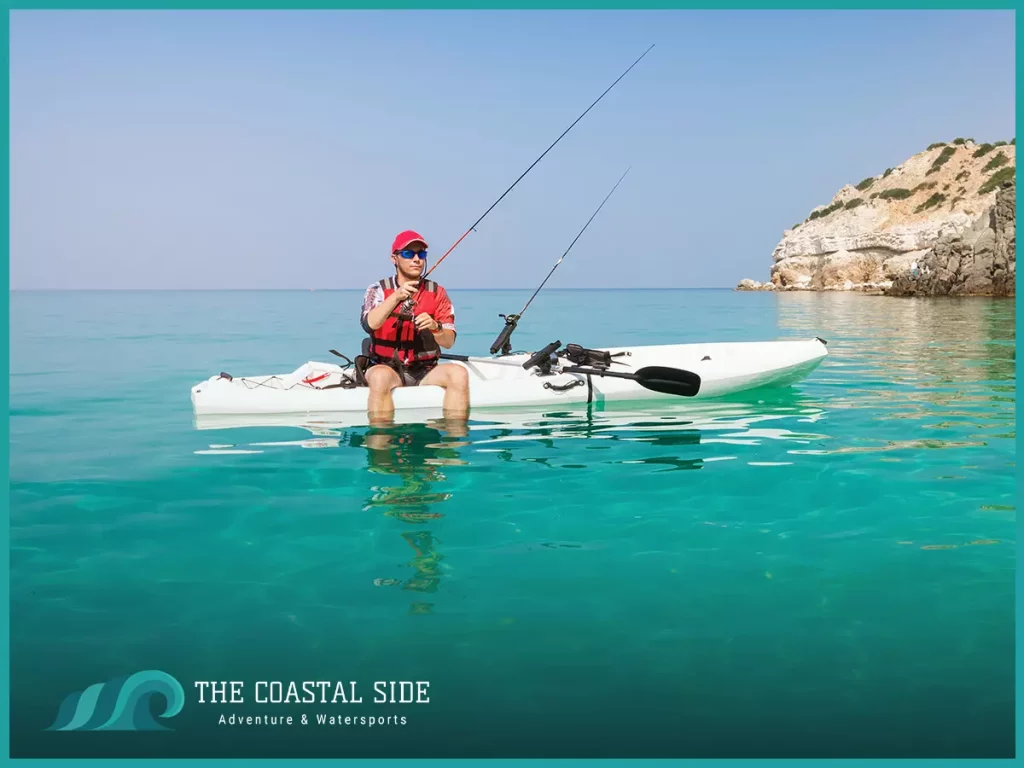 A rod holder is a must-have for your boat if you're getting started kayak fishing. While there are plenty of buyable rigs for a rod holder that you can install, you could also make your rod holder. This is one of the more accessible DIY kayak mods that can make a huge long-term difference.
There are a few ways to make a fishing rod, almost all by using PVC pipe. Once you find the right PVC pipe size that fits your rods, you have several choices on where to put your new rod holders.
Some kayak fishermen will install PVC pipes to their cooler to hold their rods, as this gives them the flexibility to have multiple rod holders at once. 
You can also use a milk crate. Attach the PVC pipe to the crate with a few heavy-duty zip ties. Then you have a new rod holder that can be taken in the kayak or out on the shore.
Add a Milk Crate
Speaking of milk crates, one of the ultimate kayak fishing mods is to keep one in your kayak all the time. 
The milk crate hack is an excellent choice for those who need more storage space or just like to be more organized. Milk crates can hold your fishing gear, lunch, kayak anchor, etc. Simple stick it in the rear cargo and go. 
If you're kayaking on rockier waters, you can even invest in a milk crate cover and clip it into your kayak. Milk crates also dry out quickly, and once on land, they can become make-shift chairs.
Use Bungee Cords for Storage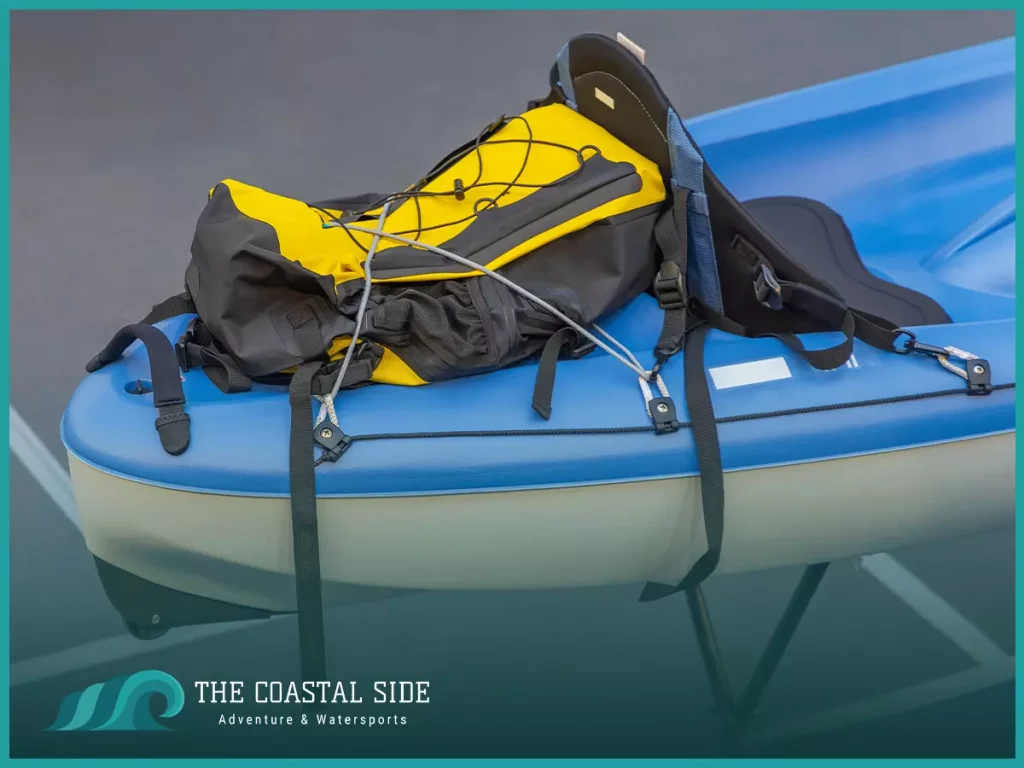 When it comes to kayaking, storage is limited. An easy hack to create a little bit of extra storage is to simply criss-cross bungee cords across the front of your boat. You can then store life jackets or dry bags underneath.
Putting in bungee cords may require you to drill in some pad eyes to the side of your kayak. However, most kayaks come with this setup already.
Create Your Leg Support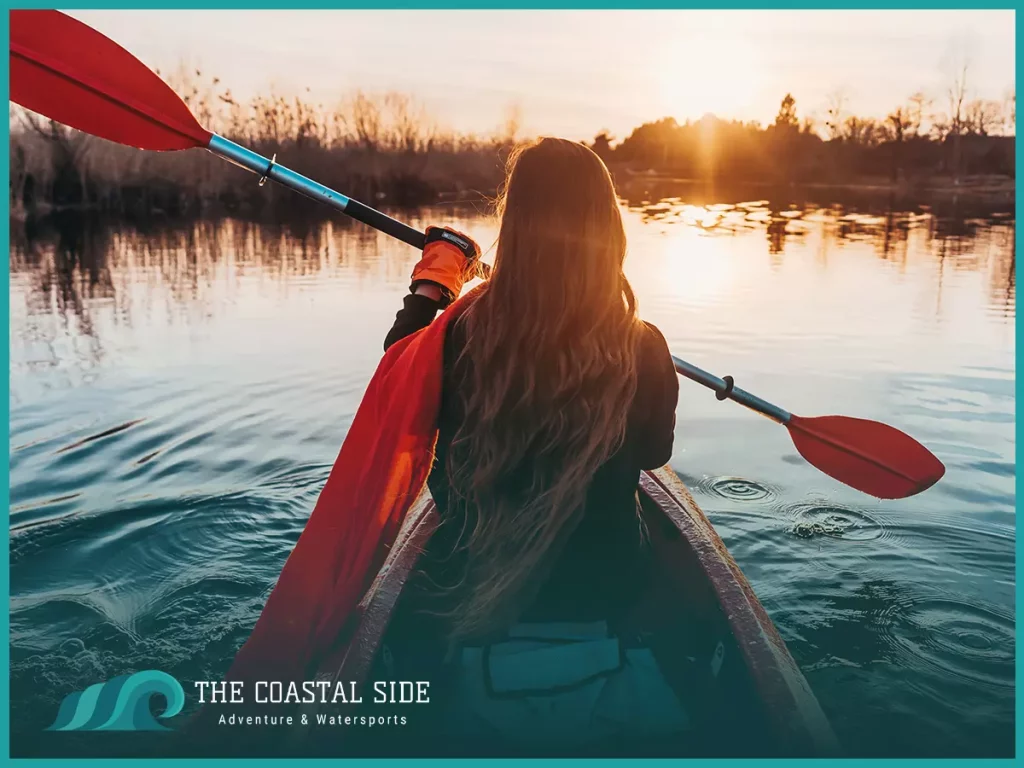 Kayak seats can be lifesavers for back support but not so much for legs. The kayak seat plate usually isn't long enough to give you thigh support. This is especially important if you go out on saltwater fishing kayaks regularly.
However, you can easily create your thigh and leg support, upgrading your comfort for those long days on the water. Just add foam blocks to your kayak cockpit to support your things. You can either permanently install them or use velcro to keep everything together on those less than calm waters.
Cupholders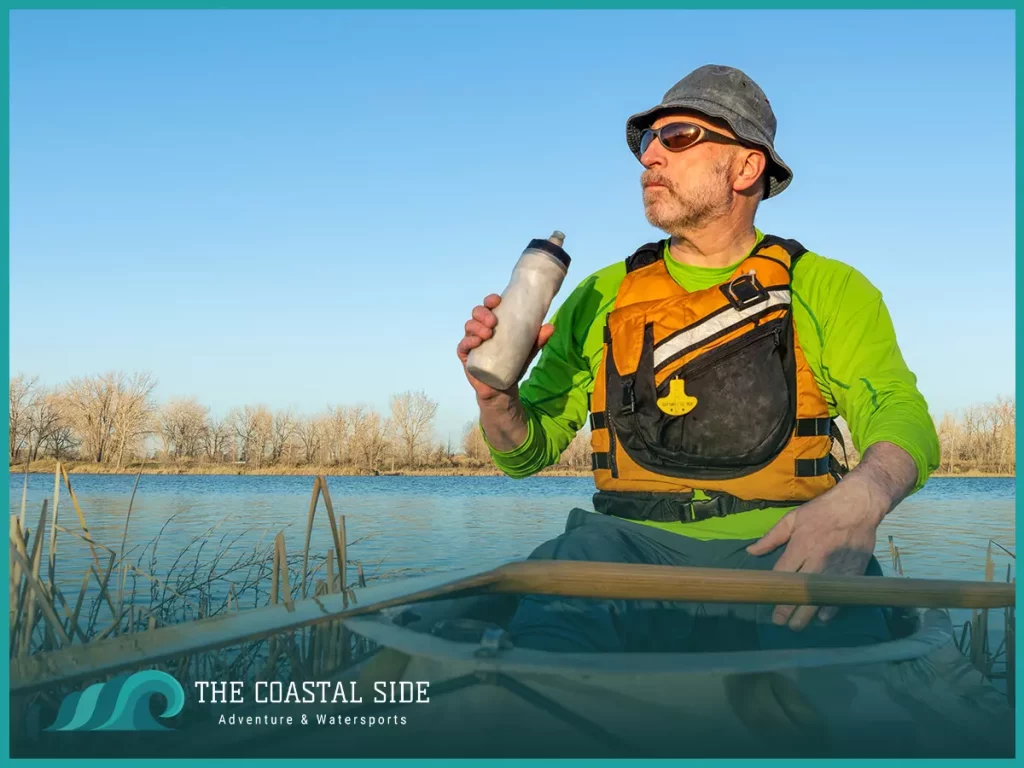 It seems like one of the most basic kayak mods, but having cupholders can make a huge difference. Even if you're out casually kayak fishing with your coffee, a cup holder is a useful addition to your kayak. 
There are plenty of plastic cup holders that you can buy and attach to your kayak's tracks by screwing it in. If you don't want to deal with a drill, other cup holder options use a basic clamp mechanism to attach to your boat.
Velcro, Velco, Velcro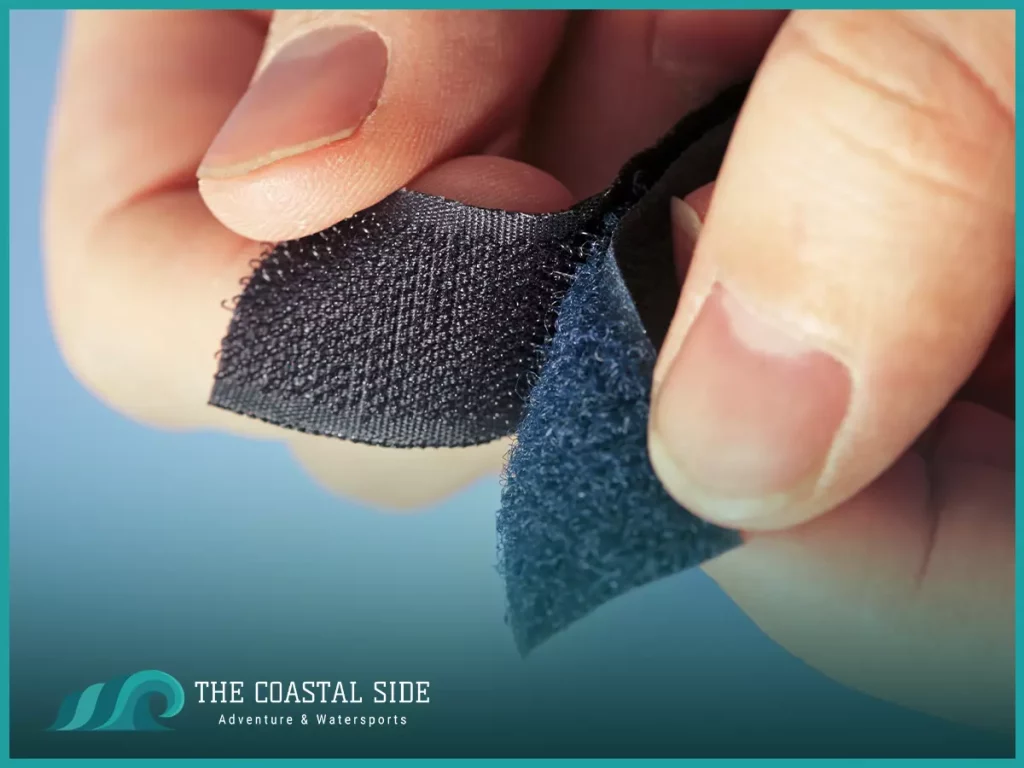 It can be challenging to keep track of smaller items that you need readily available when you're in the kayak. However, velcro is an easy mod that offers tons of convenience. Velcro is a way to keep track of your things and maximize your storage possibilities in your kayak.
Install a small strip of velcro on the inside of your kayak, ideally in a place you can easily reach while paddling. Then you can then put small velcro strips on items you use exclusively for kayaking, such as your sunscreen or chapstick. If you go kayak fishing, you can also use this to hold some of your smaller kayaking gear.
You can also add velcro to the bottom of your hatch and the bottom of your dry bag or other waterproof containers. Attaching these to your hatch using velcro will allow you to keep your phones, cameras, keys, and other essential items safe but accessible.
Make a Paddle Stash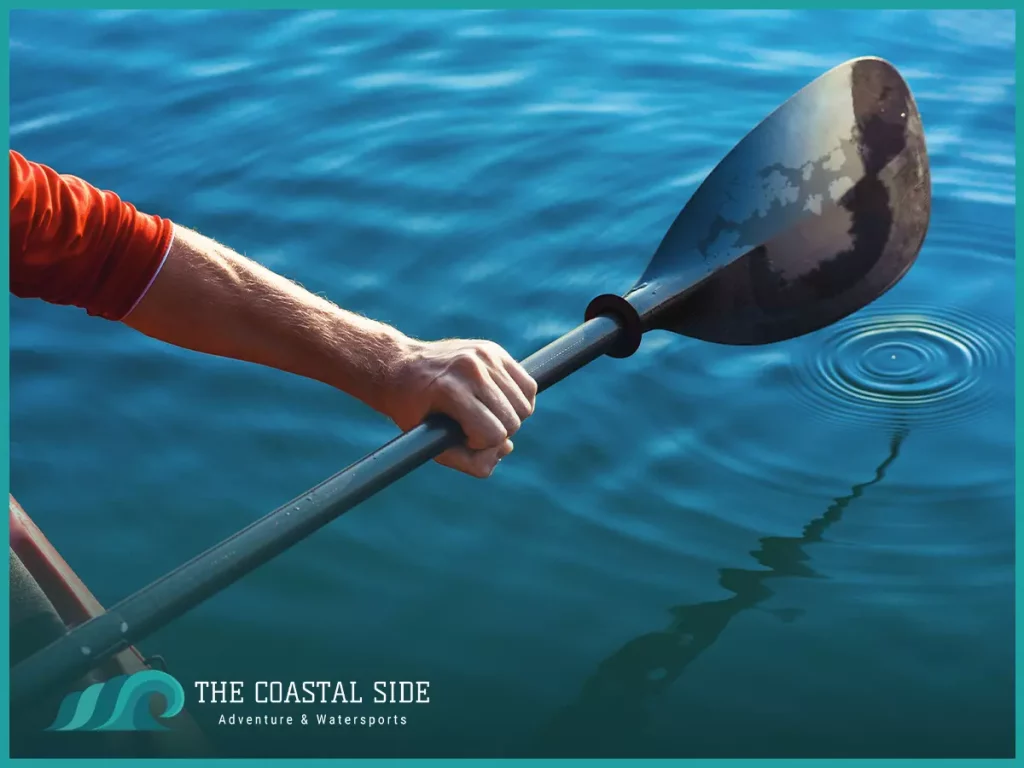 When you're out kayaking, you will not only be paddling all the time. You may want to do some fishing, have a few snacks, or maybe just enjoy some well-deserved relaxation on those stretches of smooth-moving water.
If you're going kayak fishing, it's essential to have a place to put your paddle and retain movement.While you can balance your kayak paddle on your lap, many have lost their paddles to the water this way. 
Some kayakers will make a paddle leash that goes around their arm. However, you are still in danger of losing your paddle that way.
An easy kayak upgrade you can do yourself is to install a paddle stash. 
To make a paddle stash, tie two cords around the lid of your cockpit. Then, attach either two pieces of velcro or hook-and-loop straps on the side at around 4 – 5 inches apart, depending on the size of the paddle. When you're ready to take a break, just secure the straps around your kayak paddle and it will rest perpendicular to your boat.
Create Haul Handles
If you have ever had to haul a boat onto land you know they get heavy fast. Make your haul handles by just using some raccoon straps tied together and PVC pipes as handles. 
If you know you will be hauling your kayak for a while, add pool noodles around the PVC pipes for added comfort to your DIY kayak fishing mods.
Make a Lure Holder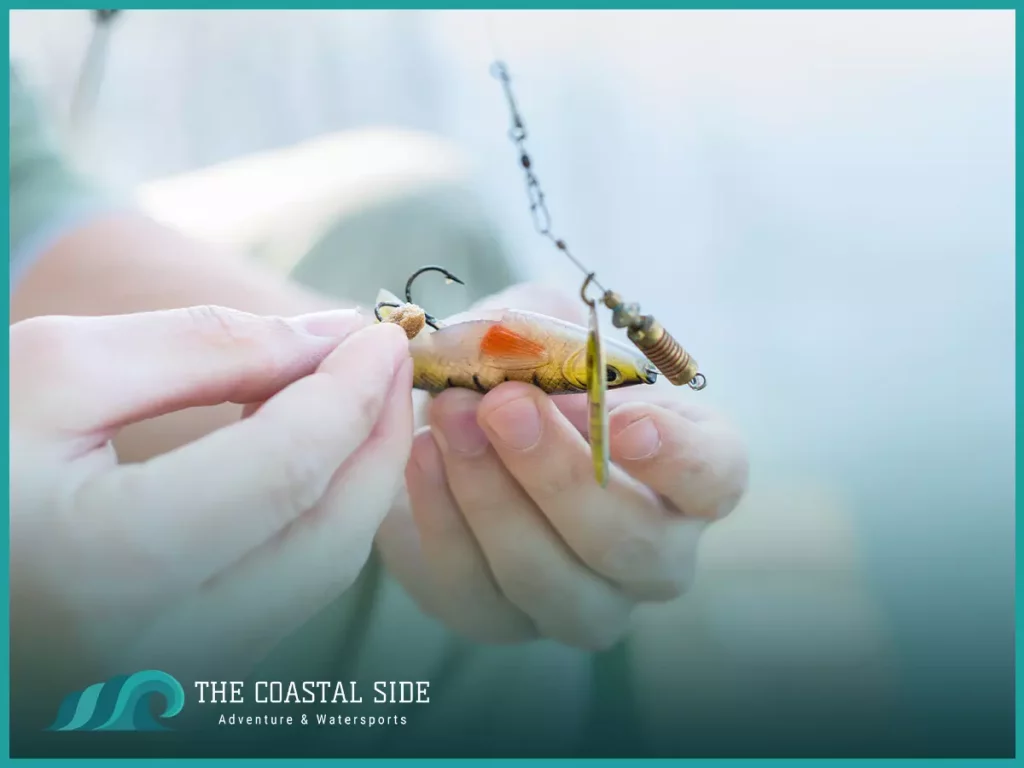 If you are a kayak fishing person, you know the hassle of getting in and out of your tackle box and the struggle of finding lures. Kayak anglers swear by this DIY lure holder.
Slide a pool noodle over a PVC pipe and secure it with zip ties. Then, stick your favorite lures in. Voila! You now have a secure, floatable, and accessible lure holder, and you can focus on catching some big fish.
Make Your Net Float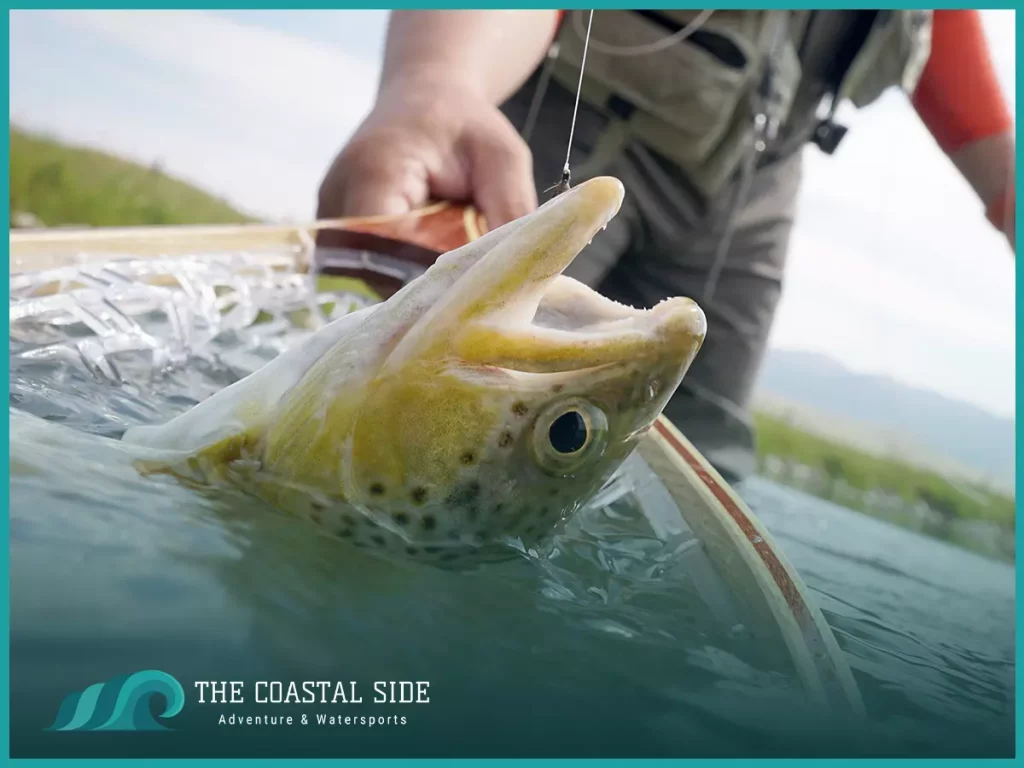 You've probably noticed that some of the best kayak upgrades you can do yourself involve pool noodles. This is because they're cheap, easy to install, and most importantly, float. This is especially important if kayak fishing is your main goal on the water, and pool noodles make almost all the best fishing kayak mods.
Instead of losing your fishing net to the bottom of the lake, take one or two portions from a pool noodle and cut down one side of the foam. Wrap around your net, ideally one on each side of the yoke, and secure with zip ties.
You can follow this same process for lighter or smaller nets but just wrap it around the handle. You'll never lose your net when you're kayak fishing again.
Make A Fridge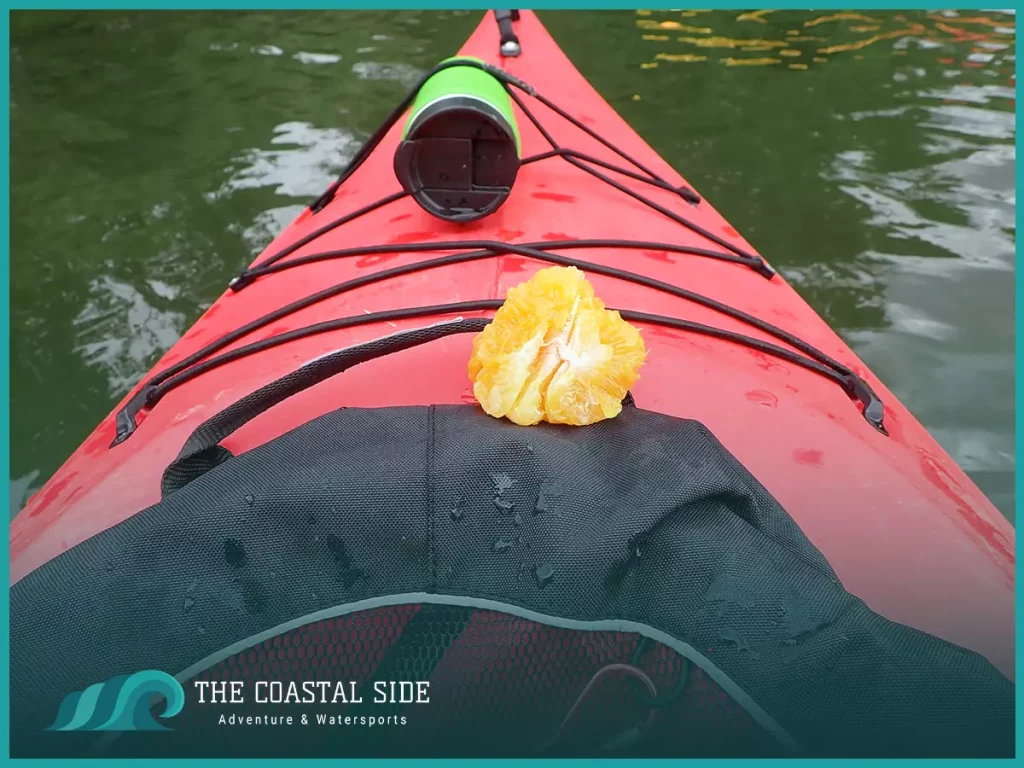 Find yourself craving frush fruit or veggies on the water. The cold water will keep everything nice and cool until you're ready to snack. Keep a sealable plastic bag full of fruit and vegetables at the bottom of your boat.
Make a Kayak Cart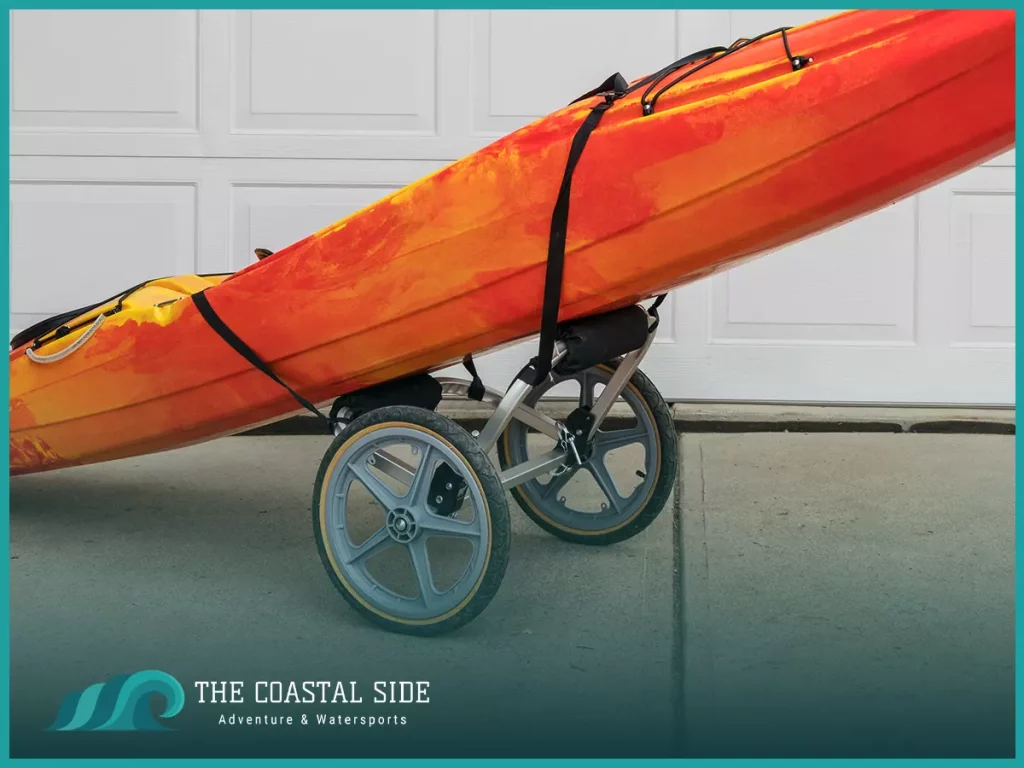 One of the best kayak modifications and upgrades you can do yourself this will be a fun project. It only requires PVC of various lengths, wheels, glue, some pool noodles, and zip ties to make. Your arms will thank you!
Make a Doggy Platform
If you have a small dog, they should be able to relax in your sit-in or sit-on-top kayak without too many modifications. But with larger pups, you may find yourself looking at adding a platform around the boat to give them more space. 
A simple way to start is by making a PVC frame and then strap a piece of plywood cut to size to that frame. To make the surface comfortable and reduce slipping, you can add a yoga mat.
This frame can then be attached to the boat using velcro cable wraps.
Add Back Support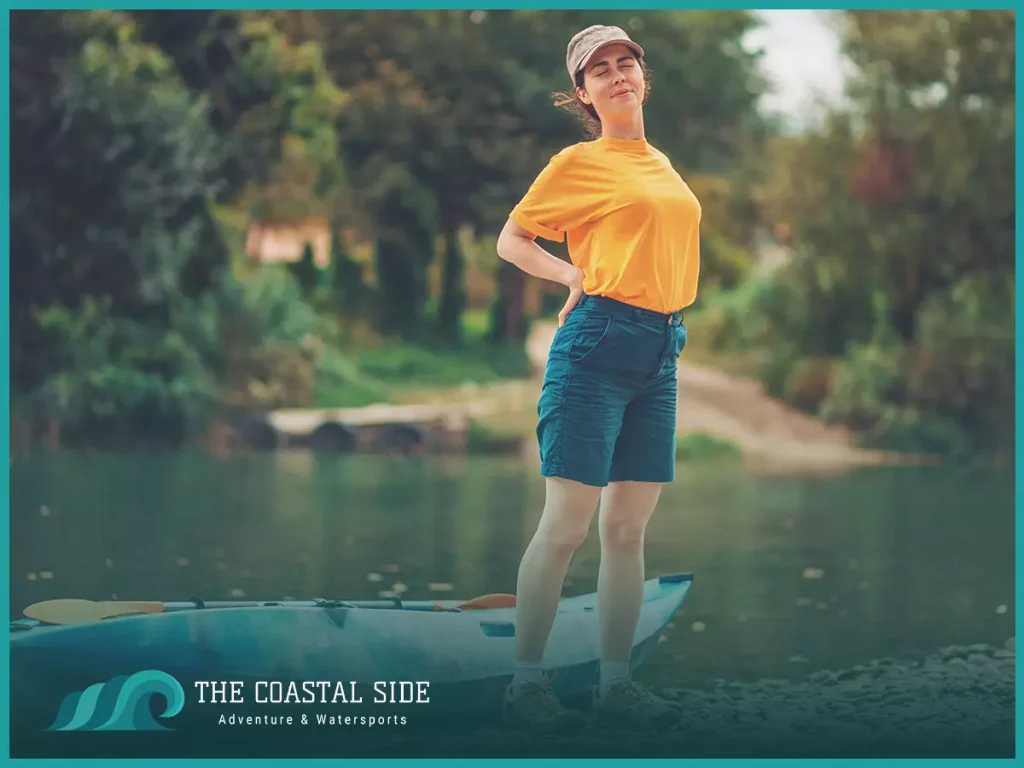 Not every kayak seat gets built equally. When you need some added back support, simply add velcro to some foam for more support. If your kayak seat is extra uncomfortable, you can easily replace the one you have with a new, more comfortable kayak seat. Here's a step-by-step "how to" guide to change your kayak seat.
Pad Your Rod Locker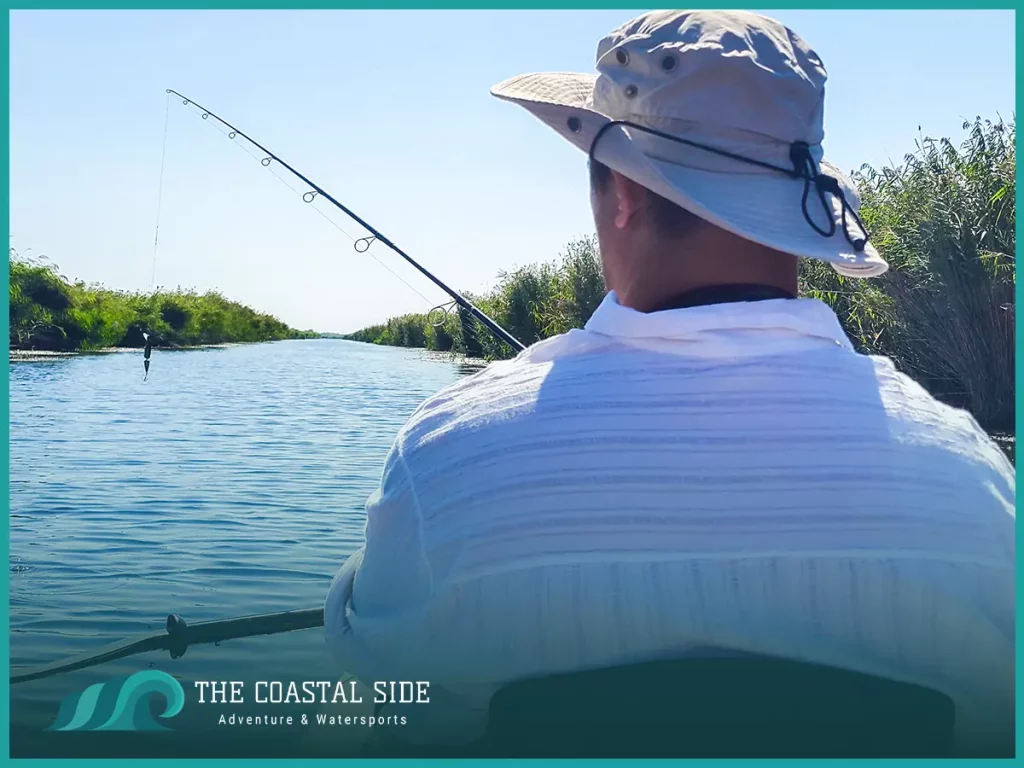 Going on a fishing kayak trip? Obviously, you'll want to keep your fishing rods safe and sound. Fishing rod lockers help protect your rods when they're not in use. Place a cut swim noodle on the floor of the locker. This fishing kayak tip will keep your rods safe and allow you to stagger your rods and reels. 
DIY Kayak Modifications, Upgrades, and Hacks
There are many other kayak modifications you can make. This includes adding a kayak GPS, many fish finders, a kayak anchor, and more.  
But whether you're preparing for a casual fishing kayak trip or several days out on white water, these DIY upgrades can be done on any budget.