Are you looking to book an amazing and relaxing vacation by a beach? If so, the best option is to pick an all-inclusive resort where you can enjoy swimming pools, beaches, entertainment, and great food with tasty beverages. Yet, you may wonder: is food free at all-inclusive resorts?
You don't want to end up with unexpected, surprise costs when you check out from the resort.  We detail everything below to explain the costs of food and beverages at all-inclusive resorts. Whether you're interested in room service, on-site restaurants, buffet dining, or gourmet food, we provide all the answers you need.
Keep reading to find out whether food is free at an all-inclusive resort.
So, Is Food Free at All-Inclusive Resorts Or Not?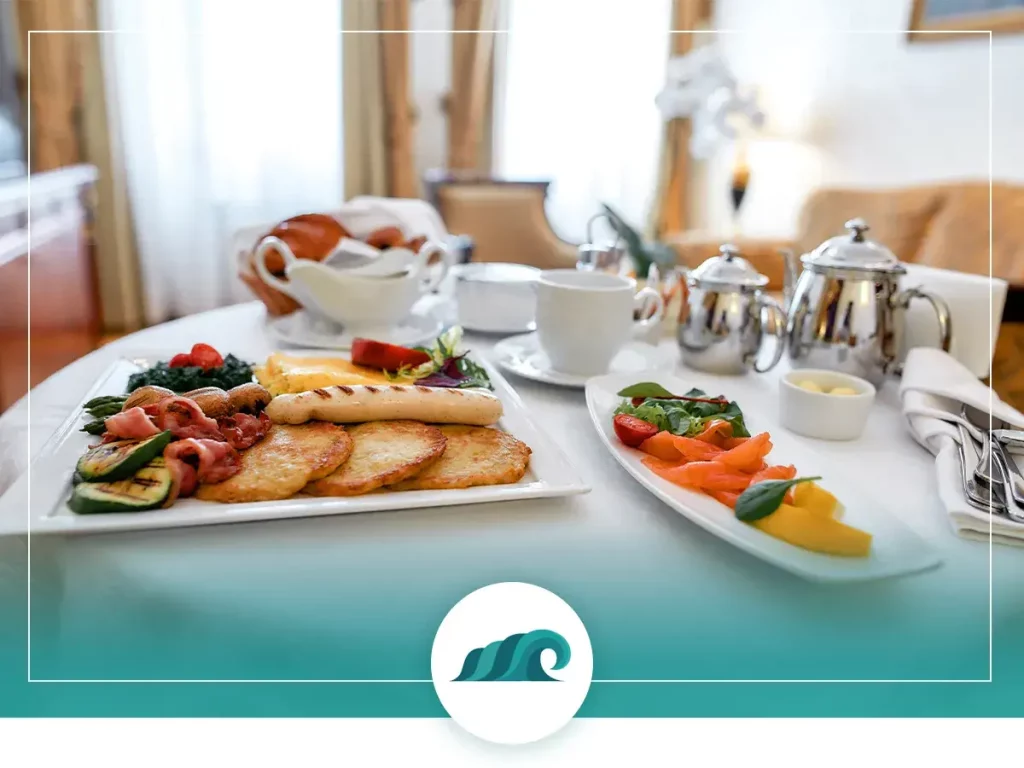 The answer is yes! If you're interested in an all-inclusive vacation package, you will enjoy the free food and beverages. You can get gourmet dining and exotic foods as well as tasty meals at buffet restaurants. Whether you want soft drinks or premium liquor, you can grab a drink from swim-up bars. 
You can enjoy local cuisine at the resort's dining halls and restaurants. You won't need to pay extra for alcoholic drinks or food at the finest restaurants. You'll have unlimited food options available at most all-inclusive resorts.
Is Room Service Free at All-Inclusive Resorts?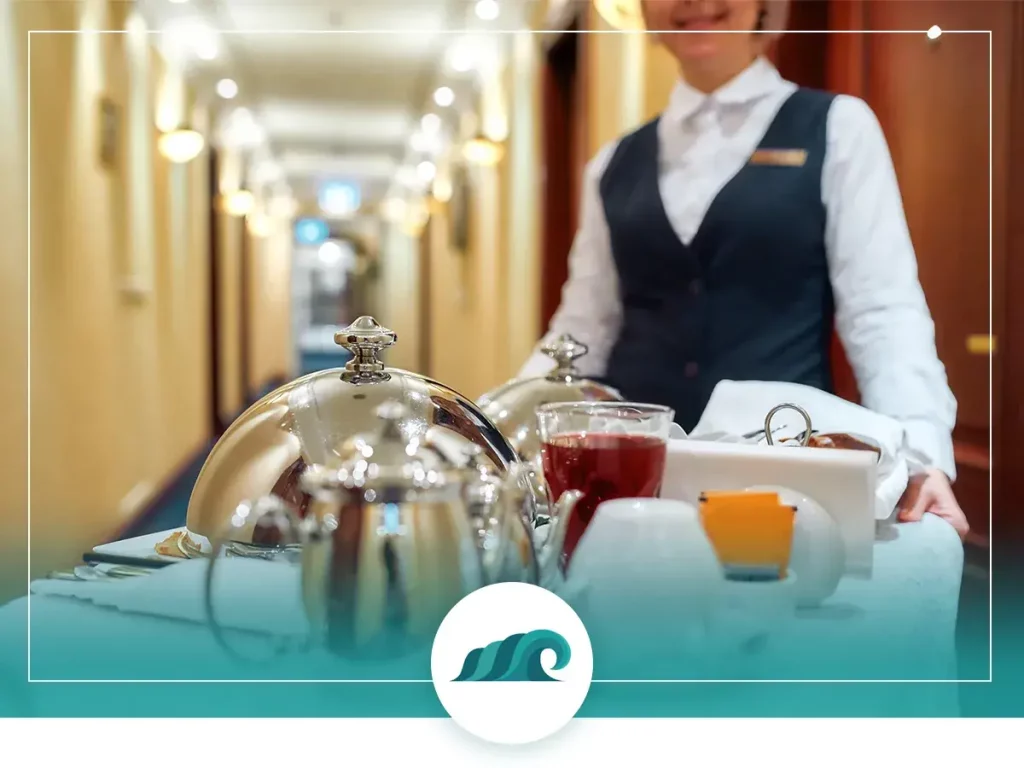 One of the most amazing parts of all-inclusive resorts includes free room service. You can get room service without any added costs, except as part of the overnight fee already added to your overall cost.
You can call up room service and get a delicious breakfast wheeled into your room whenever you want without spending extra. Enjoy a plate of pancakes and tropical fruit with black tea or coffee. Order whatever you like and have a late breakfast or dinner before heading off to the beach.
What Type of Drinks Are Free?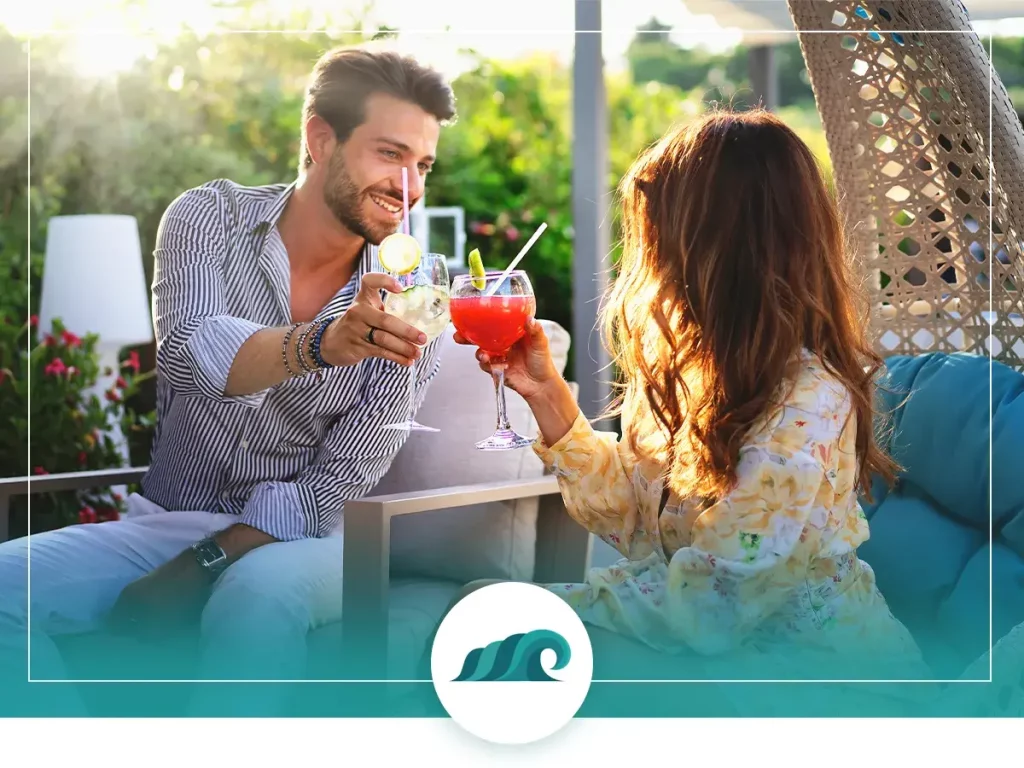 Various resorts provide all-inclusive vacations with both alcoholic drinks, including top-shelf alcohol, and nonalcoholic beverages like soft drinks and juices. While many resorts include alcoholic drinks as part of the all-inclusive package, some do not. You will need to find out from the specific all-inclusive packages to see which type of drinks are included.
However, you will likely find swim-up bars and various other bars open all day. You can enjoy cocktails, beer, or wine while your children can have a Pepsi or Sprite.
How Many Daily Meals Can You Get for Free?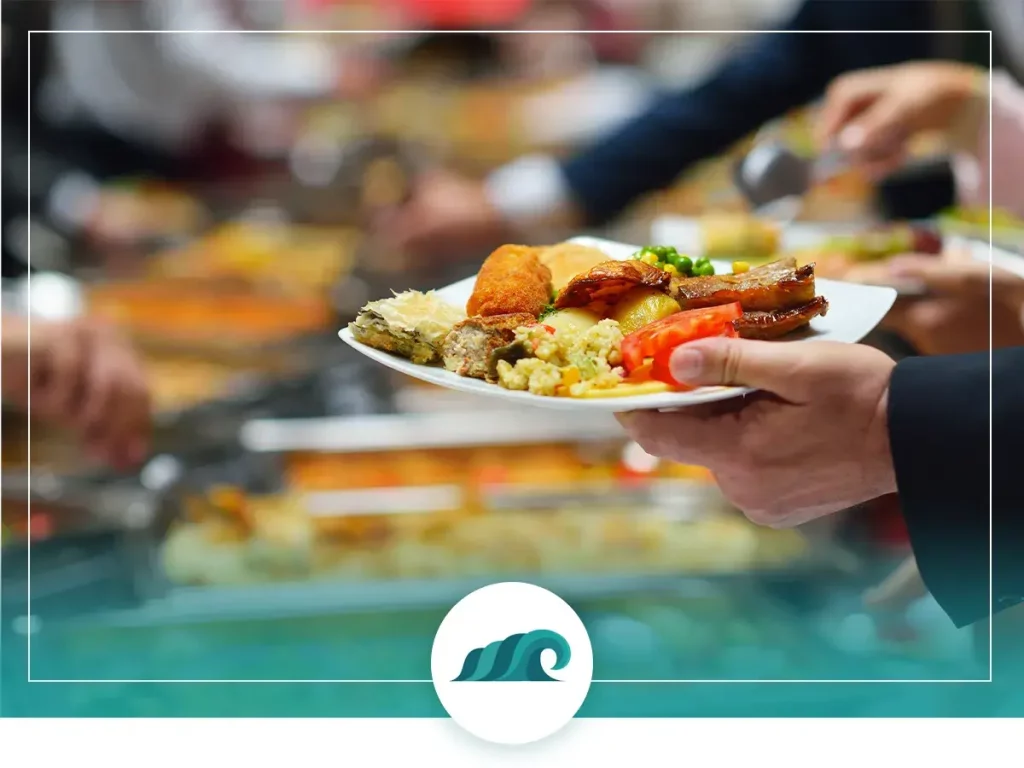 The typical all-inclusive property and beach resort provides an unlimited amount of food per day. Therefore, you can get your usual three daily meals or even more. Usually, these resorts provide 24 hours of snacks and beverages. You won't go hungry at the best all-inclusive resorts.
Yet, you may find that some resorts do charge extra for the most enjoyable foods like lobster or filet mignon. Nonetheless, the vast majority of meals and snacks are included in your booking price.
Are There On-Site Restaurants and Gourmet Dining?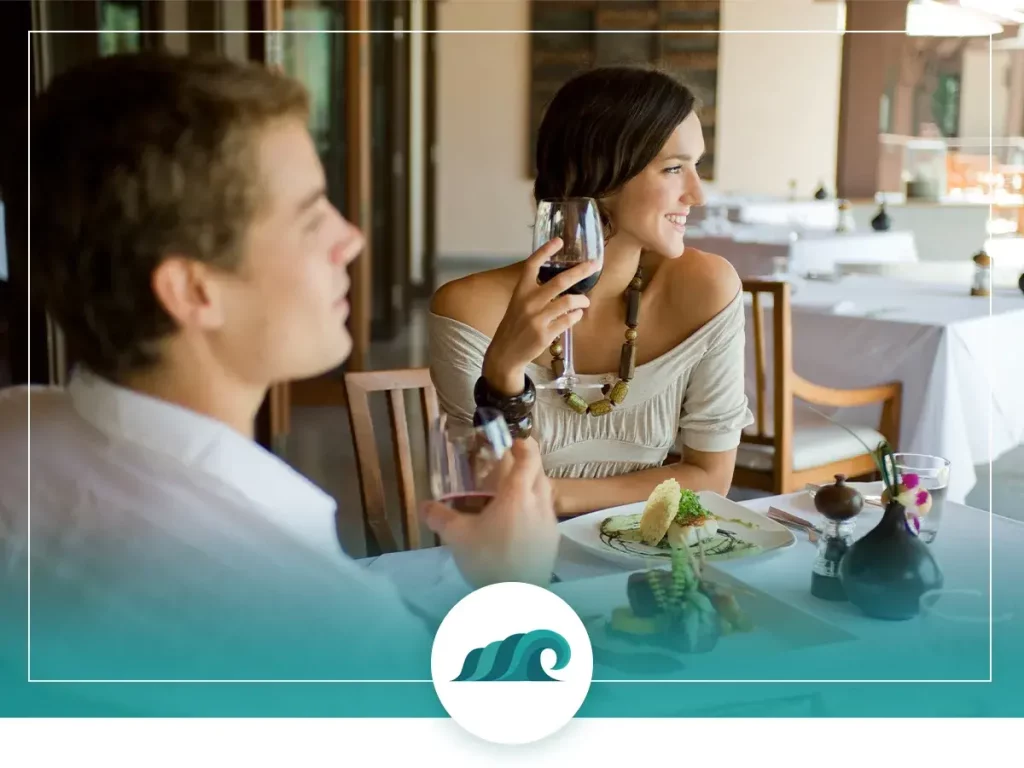 You will find a few on-site restaurants with gourmet dining options at all-inclusive vacations. You can get buffet dining at a minimum of one restaurant when on a resort-style vacation by the beach. Buffet restaurants provide you with breakfast, lunch, or dinner whenever you want without needing a reservation.
However, other restaurants that provide gourmet food will likely need reservations. On-site buffet restaurants may have themed meals, such as Italian or French food. 
Is There Buffet Dining?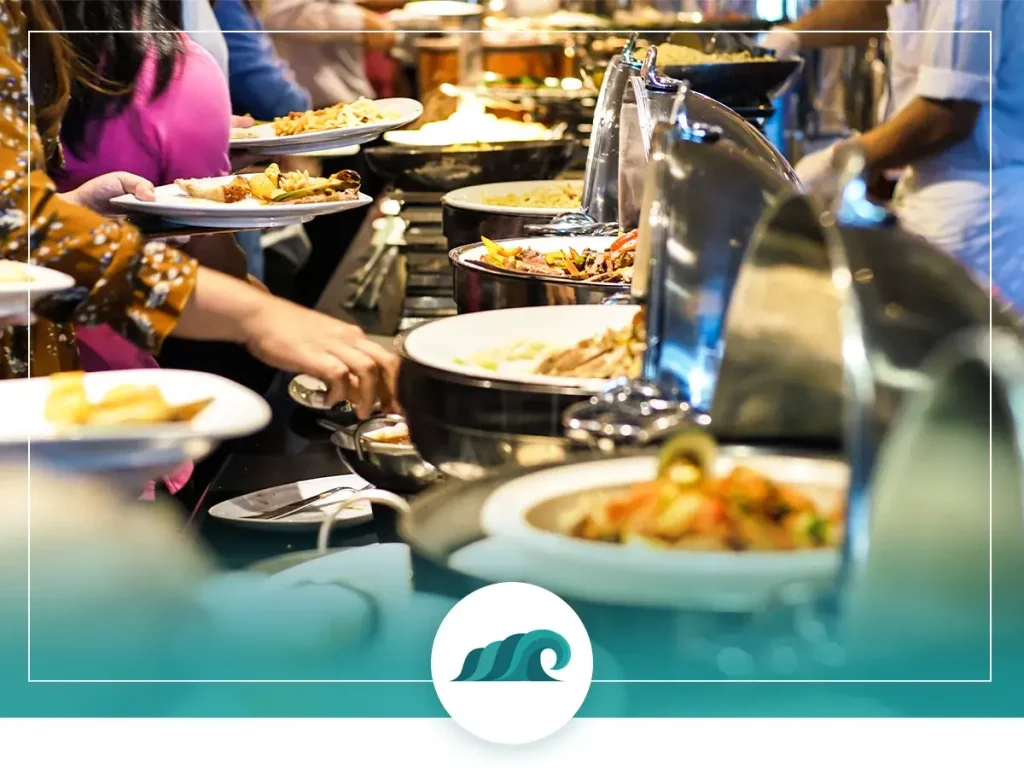 You can get a buffet dining meal at nearly any time from morning to evening while on an all-inclusive vacation. Also, the chefs at these resorts tend to use local and fresh ingredients, so you can get tropical drinks and fruits as well as unique cuisine based on the local culture.
Buffet dining is a great option since you can get unlimited food and fill up until you're satisfied. After all, you are on vacation. 
Are the Restaurants Open All the Time?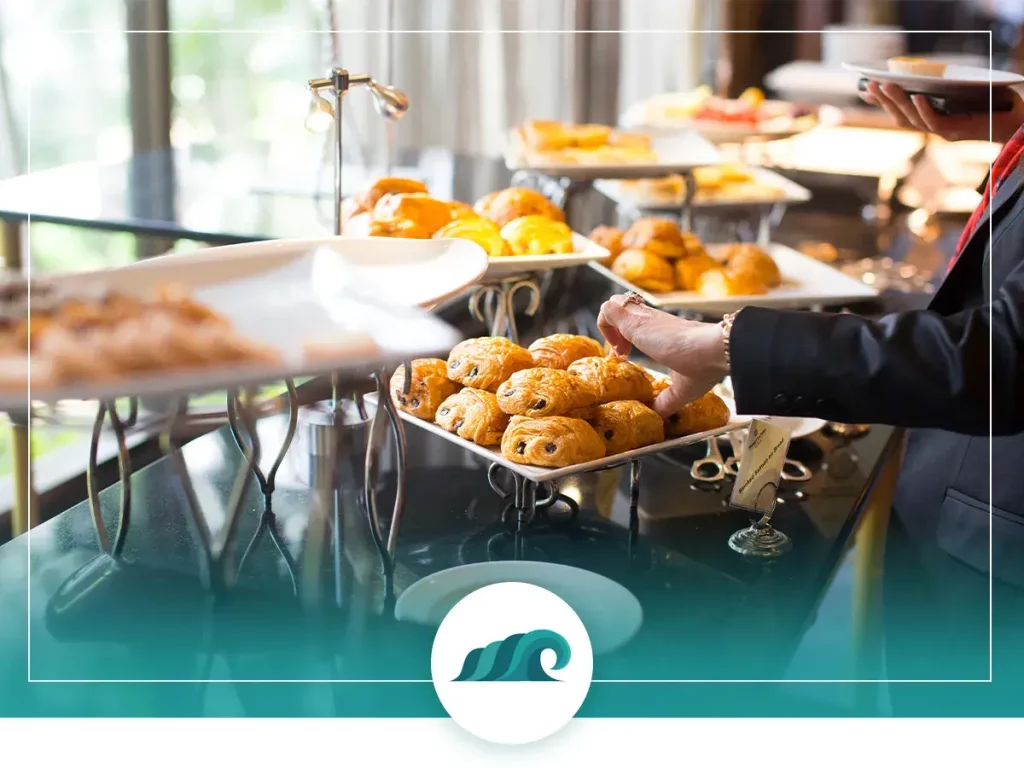 The restaurants are not going to remain open 24 hours per day. You won't find the dining areas or buffets open all the time. Usually, specific restaurants are open at lunch and dinner. Other eateries might be open in the mornings for breakfast. 
Some places, like Teppanyaki grills, may need reservations to have enough seating. A la carte resort options at restaurants, however, may have restrictions on age groups and young children might not get seating. Ask your hotel's concierge staff to find out the hours of a specific restaurant or whether you need a reservation. 
Can I Grab Food and Drinks by the Pool?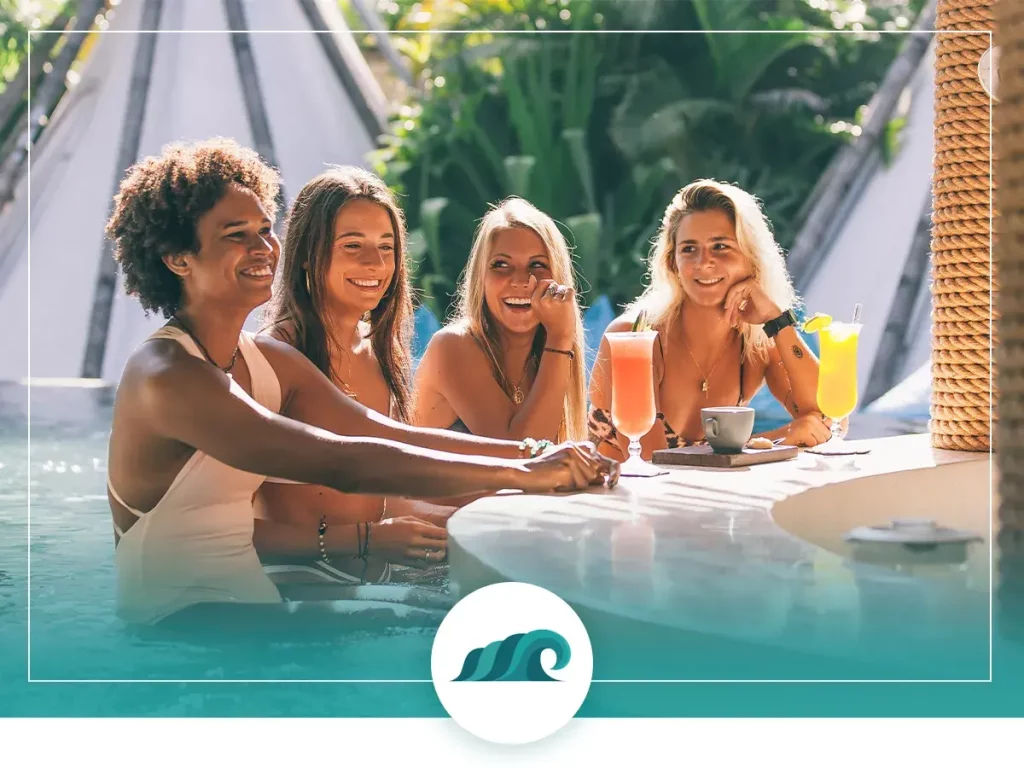 Often, you can get drinks from a swim-up bar near the pool. The typical resort offers top-shelf alcohol, sodas, anytime snacks, and ice cream by the pool. You will also get loads of fun activities like access to water slides, lazy rivers, and more. 
Some other resorts even have a strict no-tipping policy. You will want to find out from the hotel staff. Usually, waiters and bartenders do appreciate tips, so you may need to bring some cash for your drinks by the pool.
What Else Is Included At an All-Inclusive Resort?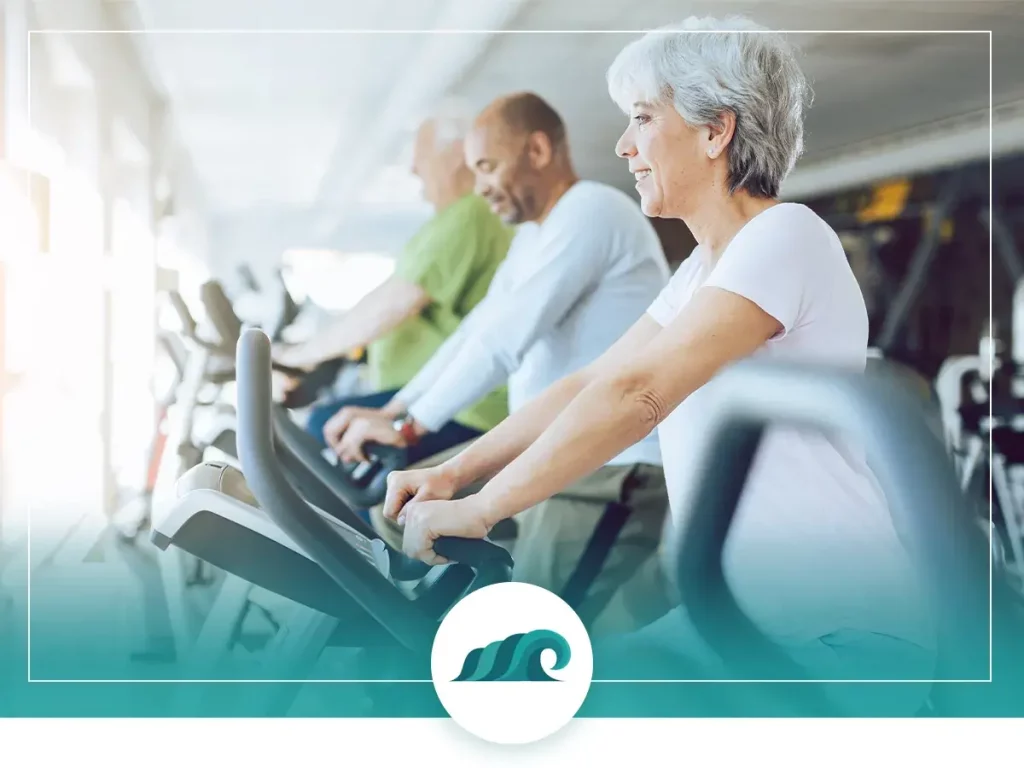 You will find that you can also get roundtrip airport transfers from the airport to the resort and back. Both you and your family or friends won't need to stress about getting transportation once their plane lands. 
Along with airport transfers, you will also likely have access to a fitness center, pool tables, motorized water sports, beach volleyball, golf, and nightly entertainment. 
Spa services are sometimes included as well. After your spa treatments, you can spend a day sunbathing in beach chairs by the pool. You'll enjoy the music and parties by the pools and the live bands and stage shows every night. Nightly entertainment is usually guaranteed. 
Some resorts even have a small water park for children to play in or scuba diving programs at the beach.
Before You Go
When you desire a worry-free vacation, choose an all-inclusive hotel. Your family will love the many dining options, and you won't stress about any extra costs for food and drinks. Enjoy spending your days by the beach or pool.