Ice fishing is a hobby, sport, and skill that many people enjoy when their local lakes freeze over. From a small hole and a short rod to a fully-equipped ice house, this activity has evolved since the early days, when ice fishing was merely a means of getting food. 
Slush buckets help you keep your ice fishing clean, efficient, and safe. Read on to learn how to use an ice fishing slush bucket and some common mistakes people make with this tool while fishing on the hard water. 
What Is an Ice Fishing Slush Bucket?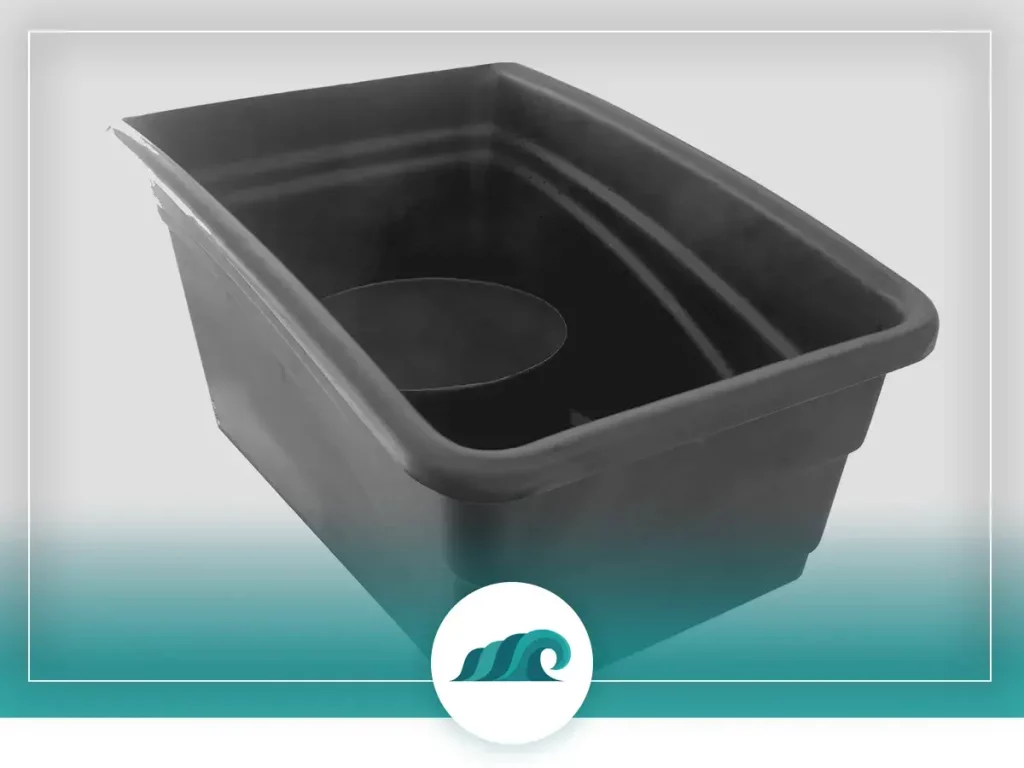 A slush bucket is a literal bucket that sits above the ice fishing hole. Slush, a mixture of ice and water, is a slightly liquid matter that can ruin a good ice fishing trip. This sloppy, icy mixture can make things slippery, cold, and uncomfortable. It can also damage your fish hole, leading to an unsuccessful trip. 
When you drill your ice fish hole, all slush will go directly into the bucket instead of over the floor. You can also remove the material that naturally builds up over time as you are ice fishing. 
Why Do You Need a Slush Bucket for Ice Fishing?
A slush bucket is a helpful tool that helps keep the fisherman's area clean, safe, and dry. Whether you're residing in a full-fledged ice cabin or a simple ice tent, wet floors are not only uncomfortable; they can be dangerous. 
Different Types of Ice Fishing Slush Bucket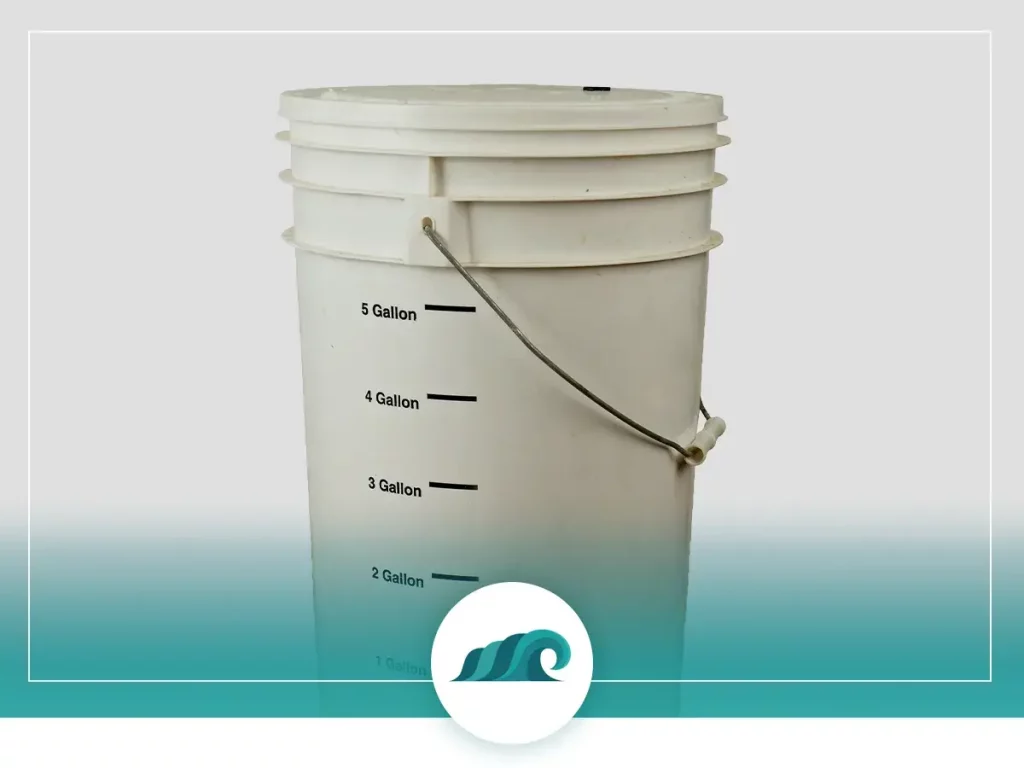 Here are the most common types of slush buckets for ice fishing available. You'll find these at your local outdoor store, online, or, in the case of the DIY bucket, you can make it yourself. 
Slush Bucket with Lid
Also called a catch cover slush bucket, this is the most common store-bought bucket you can find. Catch cover buckets consist of a large rectangular bin with a circular hole in the center. The hole has a raised lip, which lets you move unneeded material into the bucket without it falling back into your fish hole. This makes for easy dumping. 
DIY Slush Bucket
Many people make their buckets since the components are relatively easy to find. This option may not last as long, but it will cost less. 
Start with a five-gallon round bucket and cut it in half horizontally. You can toss the bottom half but keep the top half with the hole. Take a large rectangular plastic storage bin, anywhere from 50 to 60+ quarts. Line up the five-gallon bucket in the top third of the rectangular bin and cut a circle to size. From there, just attach the round bucket to the hole in the bin using a waterproof adhesive. 
There are more options for slush buckets, but at the end of the day, it's about finding a bucket that meets your fishing needs. 
How To Use a Slush Bucket
Here are some basic steps on using a slush bucket for ice fishing, including common mistakes people new to this tool often make. 
Step-By-Step Guide
This is an essential guide for using a slush bucket in your ice fishing routine. 
1. Gather Supplies
Ice fishing is a supply-heavy sport, so you must take note of and ensure you have all of the necessary supplies before you begin. 
2. Safety Check
Ice fishing poses many hazards and can be a dangerous sport, so a safety check before starting is always crucial. It's a good idea to search the area for potential hazards before you embark. 
3. Place Your Slush Bucket
Now that you know you're safe and prepared, it's time to place your bucket where you want your hole to be. Search for a safe spot where you're able to sit for several hours. There is a circular hole in the bucket (sometimes with a detachable lid), so you can plan exactly where your hole will go. 
4. Drill Your Hole
Take your hand auger or electric auger and drill your hole inside the slush bucket's designated hole. As you drill, slush will fill the bucket, ensuring your floor stays clean and clear. Your bucket is likely very full now, so you should empty it before settling in for the long haul. 
5. Periodically Remove Slush From Hole
As you are ice fishing, mushy snow will surface. You can take a simple ice scoop or any other ice fishing hole cleaners and place any waste directly in the bucket with no need to leave your area to get rid of it. 
Common Mistakes
These are some common mistakes people make with a slush bucket their first time. 
Not Emptying the Bucket After Making the Hole
When you first drill your ice fishing hole with your auger, a ton of slush will come up from the icy surface. This will likely fill the bucket, so you should empty the bucket as soon as you get the chance. 
You will need to periodically scoop slush while you're fishing, so you don't want to end up with snow spilling out of your full bucket. This is why it's essential to search for a safe spot- you don't want to fill your area with snow after you've just removed it. 
Forgetting to Place Slush Bucket
People who have been ice fishing for years often have a solid routine. You come in, drill your fish hole, and wait. It can be easy for individuals who have been ice fishing for years to forget about a new tool in their routine, such as the slush bucket. 
However, you must place the bucket before drilling your hole because if you don't, you'll end up with a wet floor that is difficult to clean. 
Frequently Asked Questions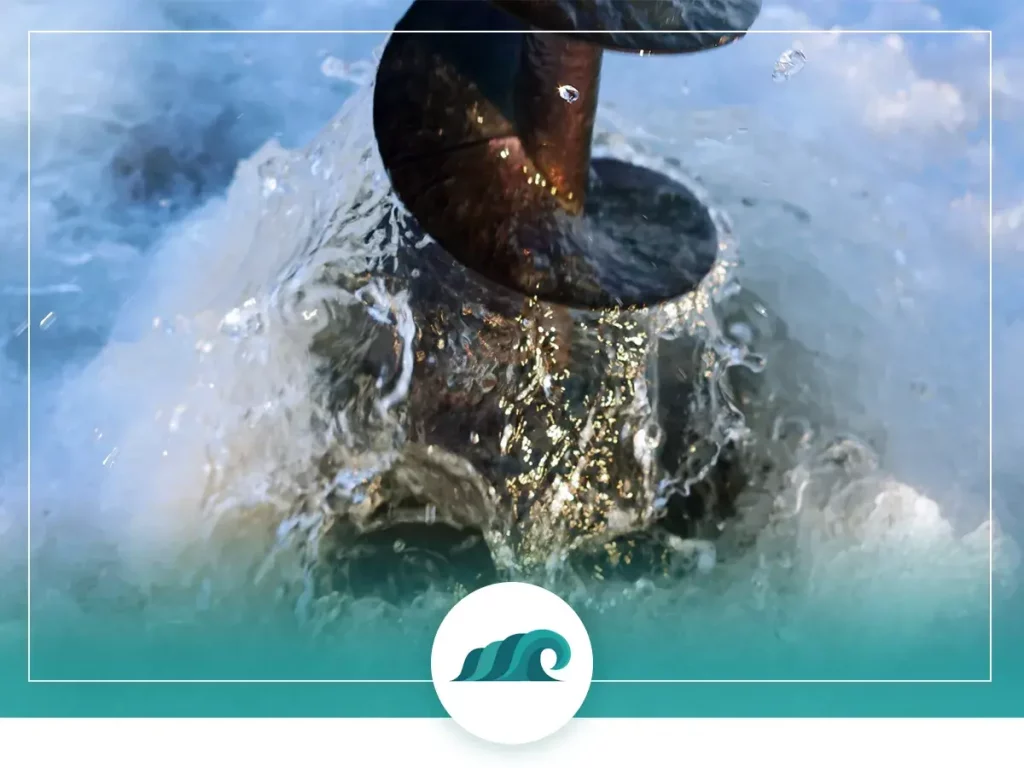 Here are some frequently asked questions regarding ice fishing.
Are Two Inches of Ice Safe for Ice Fishing?
No, two inches is not considered a safe ice thickness for ice fishing. Four to five inches of ice is the minimum for ice fishing, as thinner ice poses a severe hazard. The four to five-inch minimum also applies to walking on ice, ice-skating, and any other activities where a person's full body weight will be on the ice. Ice fishing is not recommended in large groups for this same reason.
What are the Benefits of Using an Ice Fishing Slush Bucket?
An ice fishing slush bucket keeps your ice fishing hole and the area around the hole clean of extra debris and water, which makes your fishing experience safer.
Final Thoughts
A slush bucket for ice fishing is a relatively simple tool that can drastically improve your ice fishing experience. This little bucket is helpful for all levels of ice fishing, including people using ice tents, ice huts, or ice cabins. 
Using a slush bucket can increase your comfort and safety levels while you enjoy this noble and patient sport.