Visiting Maui? Any vacation to Maui would be incomplete without visiting a few beaches! While all the Hawaiian islands have their fair share of beautiful beaches, one can't ignore the pristine sands and gentle waves of the beaches on Maui.
These beautiful beaches are complete with soft sand, bright blue waters, and more. These beaches are perfect for swimming, sun-tanning, and other watersports. Bring your beach chairs and find some relaxation and fun at any of these 31 best beaches in Maui.
There are many beaches suitable for swimming and sun tanning! Read on to learn about the other shores awaiting you in Maui.
Does Maui Have Good Swimming Beaches?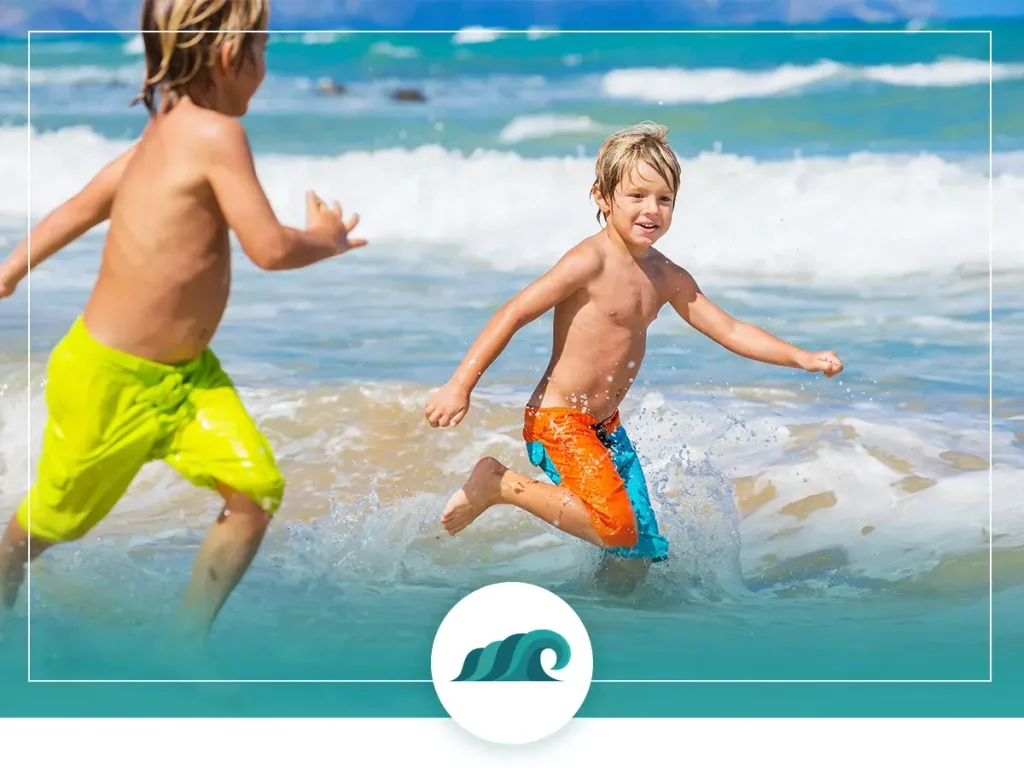 Maui has its fair share of beaches, all equipped for different things. While some beaches are too dangerous to swim at or just unfavorable, you'll find that some of the best beaches in Maui for swimming are family-friendly and suitable for younger tourists. 
The beaches on this list of the best beaches in Maui for swimming are a mixture of public and smaller ones; some might be familiar, but others are secrets locals keep.
An important thing to note for families with young children, for new swimmers, and anyone planning on getting into the water- not all of these beaches have lifeguards. Most smaller ones don't, and neither do beaches primarily locally populated.
It's crucial to pay attention to any warning signs. Look at the tide before entering the water and be very observant to stay safe. This warning isn't to discourage guests from visiting but something families should consider when deciding on beaches to visit.
Our List of the 31 Best Beaches in Maui for Swimming & Sun Tanning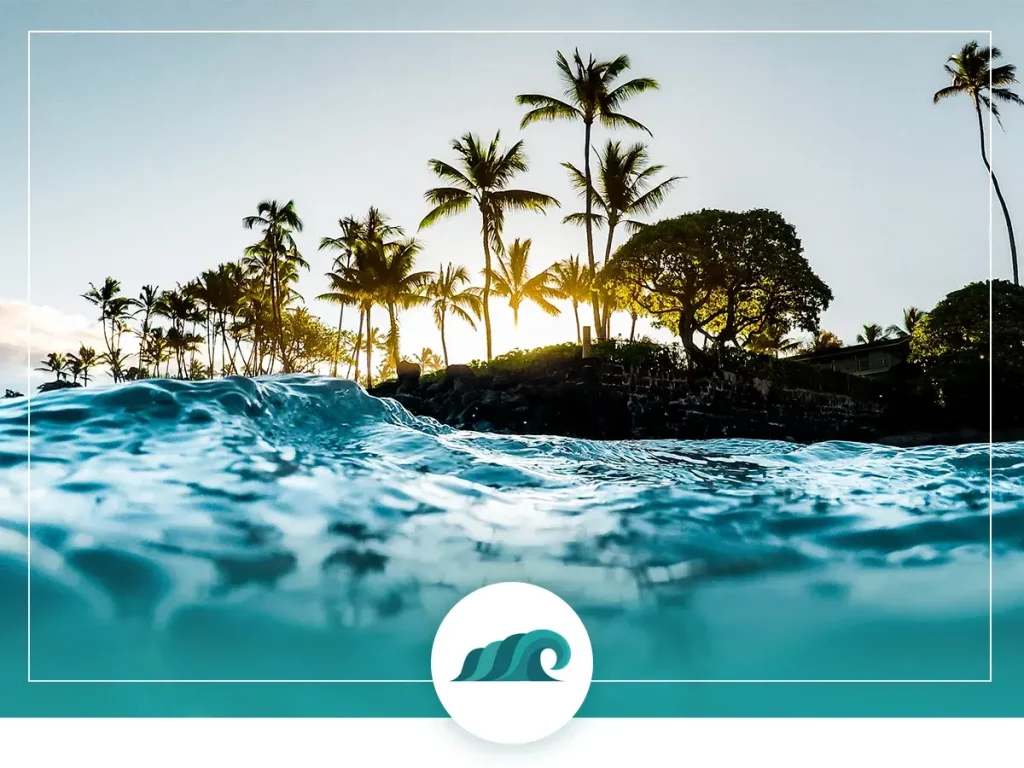 31. Puamana Beach County Park 
Wonderful to look around for sunsets and sunrises, Puamana Beach County park is better left alone if visitors are looking to swim, snorkel, or surf. Due to erosion, there isn't much of a shoreline left for sunbathers, but it is still worth a visit if guests can fit it into their itinerary. 
30. Ho'okipa Beach Park
Located on Maui's North shore, this park is perfect for surfing, bodysurfing, windsurfing, parasailing, and snorkeling. 
There are good waves all year round; if visitors are lucky, they'll see sea turtles! 
Visitors can see the historic Paia town just nearby on the North end of Maui.
29. Makena Beach
Makena Beach State Park is covered in white sand and entirely immersed in nature. The area splits into Big Beach and Little Beach.
Makena is one of the largest in Maui and provides the perfect place for visitors to fish, snorkel, and swim on South Beach, Maui. 
28. Baldwin Beach Park
The Baldwin Beach Park is another gem of Maui- no matter how busy the sands get, there is always room for privacy. 
Beyond the beautiful white sand and fantastic sunsets, this park is well-known by adventurous visitors. More experienced boogie-boarders will have a ball with the waves. 
There are swimming areas for those looking just to relax- Baby Beach and Baldwin Cove provide two choices so families with little ones can enjoy their time, and others can enjoy more of the crashing waves. 
Outside of Paia, the Baldwin Beach park has a few outlets leading to other beaches- one of which, just past the Baldwin Cove, is a clothing-optional beach for those sunbathing. 
27. Charley Young Beach Park 
The Charley Young Beach is one of the best beaches in Maui for swimming, as you'll never worry about hurting the bottom of your feet on rocks or coral as you enter the water. Visitors can dive right into the water without worry. 
Found at the northern tip of Kihei's Kamaole 1 beach, this beach is favored highly by locals for the beauty of its golden sands and the shade provided if visitors need to take a break from the sun. 
26. Big Beach 
Belonging to Makena, this Maui beach allows visitors to see the islands of Kahoolawe and Molokini. Revisit history when you visit and see the last bit of the lava from Maui entering the ocean. 
25. Kaanapali Beach 
Kaanapali beach is an oasis for swimming and cliff diving and a favorite of the west Maui beaches. Perhaps one of the most outstanding features is that it houses the Whalers Village shopping center, complete with shops, restaurants, and the Whaler's Village Museum. 
The Whalers Village shopping center is a perfect stop if visitors want to indulge in beautiful Hawaiian culture. Free Hawaiian entertainment is available, and the museum is a unique, fascinating stop for visitors of all ages. 
24. Palauea Beach 
Palauea means 'lazy.' The name is rightfully deserved – this beach is usually unpopulated, so visitors can enjoy privacy on the white rocks beach. 
Palauea beach is a revelation for snorkelers and scuba divers since the rocky beach gives perfect access to colorful fish and other marine life. Palauea Beach is a great option as one of the best beaches in Maui for swimming when the ocean is calm. 
23. Secret Cove Beach 
Contrary to its name, Secret Cove Beach isn't much of a secret. The location on Maui's south shore, south of Makena beach, nestled in homes on Makena, makes it a bit harder to find but not genuinely unknown. 
While the view is gorgeous, the secret cove beach is not typically known for its swimming benefits. Best for sunsets, and sunrises, you might even spot a wedding taking place there!
Make sure you exercise respect and politeness when getting there- you'll have to cut through some lawns.
22. Kapalua Bay Beach 
The Kapalua Bay found in Northwest Maui is great for families interested in scuba diving, swimming, and snorkeling.
 Also known as the white rocks beach, placed at the north end of west Maui and north of Lahaina, another excellent swimming and snorkeling beach.  
You can spend hours upon hours at Kapalua bay, gazing in wonder at the sea life and coral that flourish under the waves.
21. Oneloa Beach 
Near west Maui, this Maui beach is quiet, uncrowded, and sometimes goes by "Ironwoods" Beach. Perfect for a dip, this is truly one of the best beaches in Maui for swimming, especially if visitors are looking for privacy. Not many folks know about it, so it's a treat to have the space to yourselves!
20. Black Sand Beach 
The Black Sand beach, also known as Honokalani, is a sacred place for the Hawaiian peoples. There are many legends surrounding the importance of this beach, which is why guests and visitors should be respectful during their time on Honokalani's shore.
Guests are warned not to take any black sand home with them. If they take any from the beach, legend says they will be cursed until they return it. So look, touch, but don't take! Unless you want to find out if the curse is true or not!
While beautiful to visit, Honokalani has poor swimming conditions, so most people favor enjoying the view, taking pictures, or sunbathing instead. It is the best of the black sand beaches on the Island, so standing on the sands is a beautiful experience in itself.
19. Wailea Beach
Wailea Beach is a family-friendly beach and a great spot for snorkelers alike in South Maui. Rental equipment is available for those wanting to try paddle boarding, boogie boarding, and other things.
Wailea is typically pretty busy, but there's always enough room to swim or spread out.
18. Keawakapu Beach 
Keawakapu is excellent for snorkeling, boogie boarders, and swimming with a beach blanketed in white sand. Find her nestled in South Maui between Kihei and Wailea for some breathtaking sights you won't find elsewhere. 
While the beach has its fair share of developments (hotels, restaurants, etc.), there is still a reasonable distance so visitors can enjoy nature.
And, if you enjoy water sports but don't have the supplies, the nearby Mana Kai hotel at the north end of Keawakapu has stand-up paddle boards, kayaks, beach gear, snorkeling gear, and bikes available to rent.
17. Olowalu Beach 
Olowalu, or "Mile Marker 14," its common nickname, is well known for its excellent snorkeling conditions. Visitors should remember that tides must be larger to avoid possible injury during low tides. 
If planning to sit and sunbathe, visitors can park their cars at the northern end, but when looking for those excellent snorkeling conditions, closer to the 14-mile marker is best.
Olowalu is a great stop for children, as they can sit and comfortably wade. Visiting Olowalu in the mornings is the prime time, especially if searching for privacy.
However, guests should watch out for kiawe thorns in the sand- they can be painful on bare feet.
16. Maluaka Beach 
Great for snorkeling and diving, Maluaka is its own oasis! Family-friendly, kids can wade out, and parents can enjoy the sun and the view- one of the best parts of a beach vacation!
Maluaka also houses a fair amount of shade, so if you stay for a few hours and need refuge from the sun for a bit, you can. However, paying attention to the water is vital for safety, so if tides are more significant than usual, stick to the sands.
15. Kea Lani Beach Hotel
Kea Lani Beach Hotel is a fabulous resort that provides access to a beautiful Maui beach on the shore of south Maui. A golf course, gorgeous gardens, and more await anyone who visits the Kea Lani beach hotel.
Even if families aren't staying at the resort, they still have access to the beach, which is always populated for a reason.
14. Oneuli Beach 
Oneuli beach is sometimes referred to as Naupaka Beach. The sand is unique in color, with a mixture of black and white sands. Ideal for snorkeling but not so much for swimming because of a lava rock shelf present in the landscaping.
Even so, this is a hotspot for finding sea turtles, manta rays, and small sharks, so a beautiful view with the promise of some enchanting wildlife every time waves break.
13. Kaihalulu Red Sand Beach 
Kaihalulu Red Sand Beach is another beautiful beach and is one of the clothing-optional beaches on the island of Maui due to being very secluded. The red sand, formed from lava rock, makes it an excellent place to lay and relax but not favorable for swimming.   
Getting to Kaihalulu requires a bit of hiking, so bringing proper shoes is advised. The small trek is worth it. You'll agree when you get to that magnificent view– and you'll understand why it made it to our list of the best beaches in Maui for swimming.
12. Honolua Bay
Honolua bay is found on Maui's north shore and is lovely for experienced surfers and those interested in snorkeling and scuba diving, especially in the summer. 
Because the waters are under conservation, snorkelers and scuba divers will be able to see plenty of coral and other wildlife.
However, the narrow black rock surface of the beach makes Honolua Bay unfavorable for sunbathing. If feeling adventurous, visitors can sign up for surfing lessons if they're newer to the sport, as teachers are available.
11, 10 & 9. Kamaole Beaches: 1, 2, and 3
Three beaches make up Kamaole Beach park. All with pristine white sands and sparkling blue waters, Kam beaches 1 and 2 in Maui are best for swimming, while beach 3 works better for watersports like boogie boarding.
Kamaole 1 is known for being somewhat of a polo beach; because the beach was used during WWII, there aren't many rocks which can be a plus. Who likes walking around on rocks?
These beaches are usually well-populated, so if visitors don't mind a little busyness, Kamaole Beach Park is well worth visiting.
8. Napili Beach
In West Maui, Napili Beach sits waiting. There are many places for visitors to stay and swim and two restaurants to eat at, but above all, Napili is known for its incredible sunsets. 
Sit and relax on the shoreline and indulge in the priceless views all around you.
7. Kanaha Beach Park 
Calm, great atmosphere for swimming with a view of the West Maui mountains! Kanaha can be described as a hidden paradise, as not many tourists know about it. Locals often use the beach for many water sports and sunbathing.
6. La Perouse Bay 
Along the southeast coast of Maui, La Perouse Bay is less for swimming but more for hiking and maybe seeing dolphins. Still worth a visit as guests can get up and personal with some of Maui's most beloved wildlife.
5. Kihei Beach
Kihei Beach is located in Southwest Maui and is excellent for best beaches in Maui for swimming and surfing. Snorkeling is also quite favorable due to the overwhelming amount of marine life around the area.
Beyond that, whale watching, swimming, surfing, kayaking, and snorkeling are other popular activities that can be done at the main Kihei beach and the surrounding ones.
4. Polo Beach 
Polo Beach is named after the Polo Beach Club and is a smaller, unpopulated beach with snorkeling to brag about. 
The water is shallower, which makes it ideal for swimming with little ones, but not so much if guests want to dive.
Best of all, if visiting between November and May, which is humpback whale season, visitors have the chance to spot whales swimming in the channel. For the wildlife factor, Polo Beach is worth a visit.
3. Launiupoko Beach Park 
Surfing and swimming are unbeatable here at Launiupoko Beach park. Visitors can let smaller children enjoy a man-made pool, and the ocean awaits surfing and swimmers for older guests. 
With grills available, visiting Launiupoko Beach park is an ideal place to have a little picnic while enjoying the abundant nature around.
2. Molokini: The Beach with the Clearest Water in Maui
While many of the Maui beaches have beautiful, deep blue water, Molokini is known as having the clearest water in Maui. Molokini is a volcanic crater, a haven for marine and wildlife, and a sanctuary for scuba divers and snorkelers. 
Molokini is an excellent destination to take pictures and explore the incredible wildlife. 
1. Hamoa Beach: The Prettiest Beach in Maui
Hamoa Beach is said to be the prettiest beach in Maui at all times of the year. It is definitely one of the best beaches in Maui for swimming.
During the summer and fall months, swimmers will enjoy a calming pool surrounded by unique beauty. During winter, snorkeling, scuba diving, and body surfing truly thrive. 
Hamoa is often referred to as nature's gem and stands out against other beaches in Maui- with dark sand and darker water. It provides a lovely contrast to the typical white or golden sand beaches spread throughout the area.  
Final Thoughts
A trip to Maui wouldn't be complete without stepping on the sands of the finest Maui beaches. These 31 beaches are all known for different things, including snorkeling, scuba diving, surfing, and other water sports but are mostly known as the best beaches in Maui for swimming and sun tanning. Visiting one, all, or as many of them as you can on your vacation will make for lasting memories and experiences.
While lifeguards aren't available on most of these beaches, warning signs will remind guests to stay observant regarding wave behavior. For all beaches, guests are urged to pay attention to the weather and to exercise caution to remain safe.
Visiting any one of them will unlock relaxation and tranquility unfound anywhere else- let yourself indulge on your vacation by pulling up a beach chair and enjoying the profound beauty around you.