One of the best uses for an ATV is ice fishing. But, you cannot just hop on and expect to be ready to ice fish. You must prepare and get the proper equipment for a successful experience this winter. So what is the best ice fishing ATV setup for this coming ice fishing season?
You need to have certain items and tools on your ATV if you want to have a successful ice fishing journey. These items include an auger mount, baskets and boxes for your gear, and a windshield. Some anglers use a snowmobile or truck for loading up with their gear for their favorite fishing hole, but you may find that a quad is better suited for you and your accessories and can be even more fun to drive– especially through the slush. And, you can still use it in the summer, spring and fall unlike a snowmobile.
Then, there are other unnecessary but good-to-have items that will give you the ultimate ATV setup for ice fishing, like heated grips and a phone mount. 
This article lists all the necessary equipment and those extra things that are good to have on your ATV when you use it for ice fishing. 
Auger Mount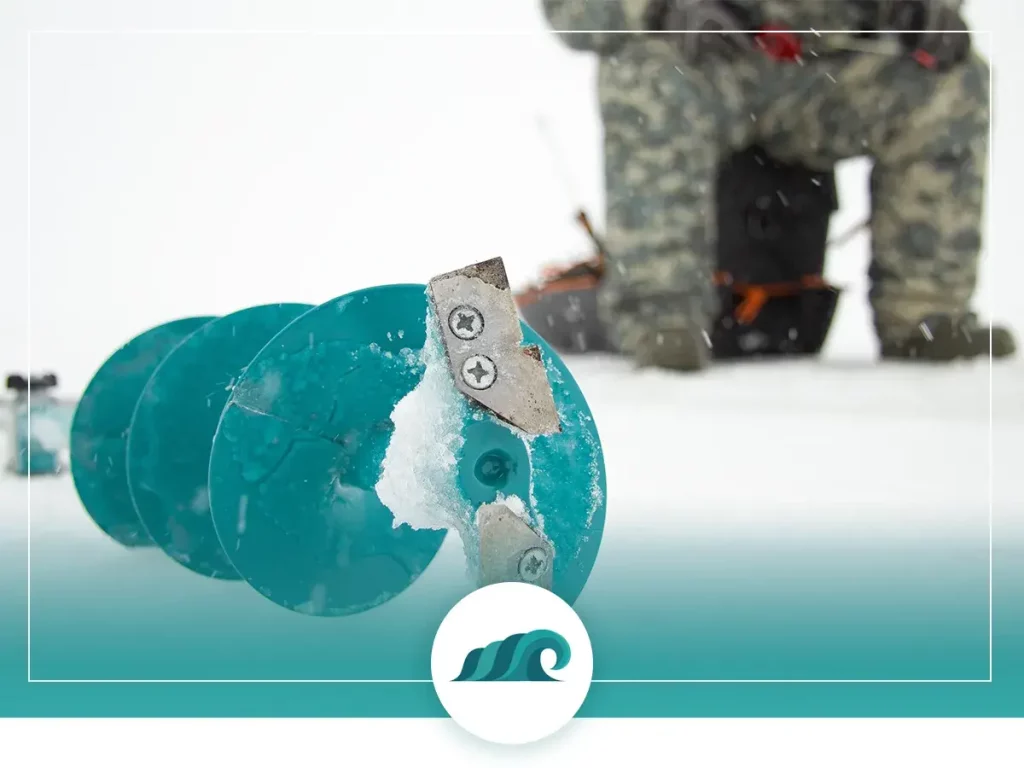 One of the most important things to have on your ATV is an auger mount where you can put your most important ice fishing tool. The stronger the mount, the better, and metal ones will last the longest. If you can, find an auger or drill mount that is easy to use and adjust so you are not struggling with it out on the ice when it comes time to fish. This is the best option to make the most of your time on the ice.
Flotation Device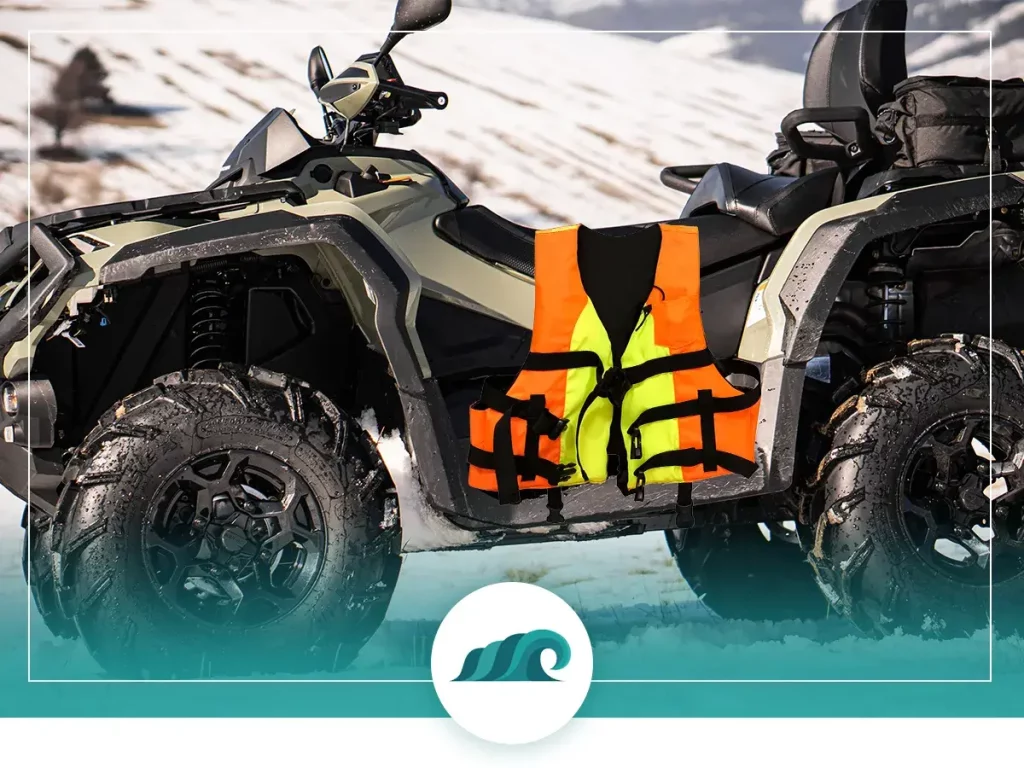 Another essential item to have is your flotation device. Not only will this save your life in case of an accident, but the law requires it in most places. Fifty to sixty people drown yearly due to ATV accidents on thin ice. 
One example of a good flotation device is the NEBULUS Emergency Flotation Device which you can attach to the side of your ATV. Then, if you have to fall through the ice, you can pull the cord to inflate the raft easily. 
Mounted GPS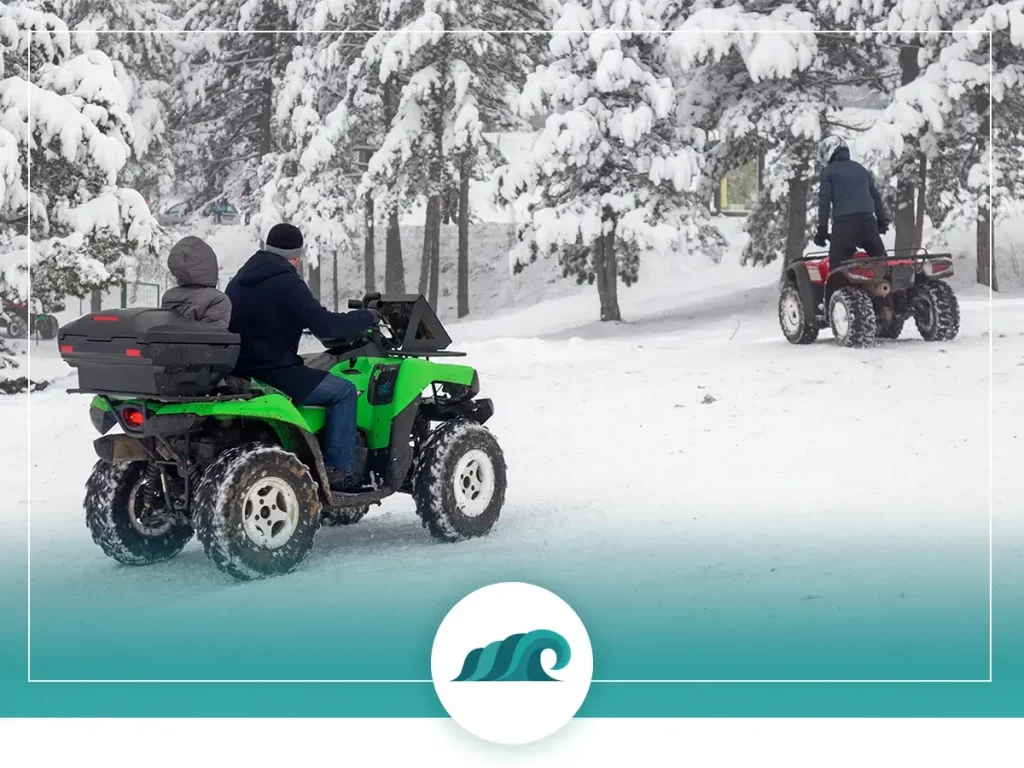 Another good item to have on your ATV is a mounted GPS so you do not get lost heading out to the ice or leaving it. Depending on the features of your GPS, this also might help you pin your most successful fishing spots and mobile ice stations so you can go back to them later. 
Bucket Holders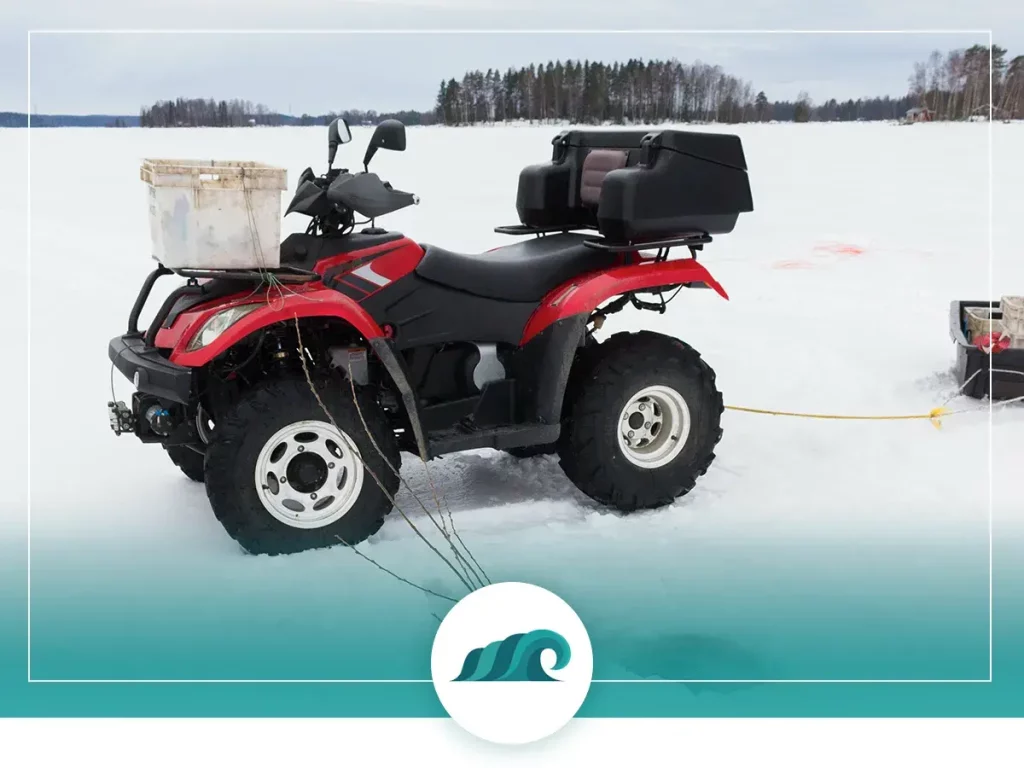 You will also want to add some bucket holders to your ATV. You can use these to easily store your gear, usually in a five-gallon bucket for each holder.
You can usually fit up to four bucket holders on your ATV, depending on its size. But, no matter how many you have, it is an easy way to store gear you need access to. 
Windshield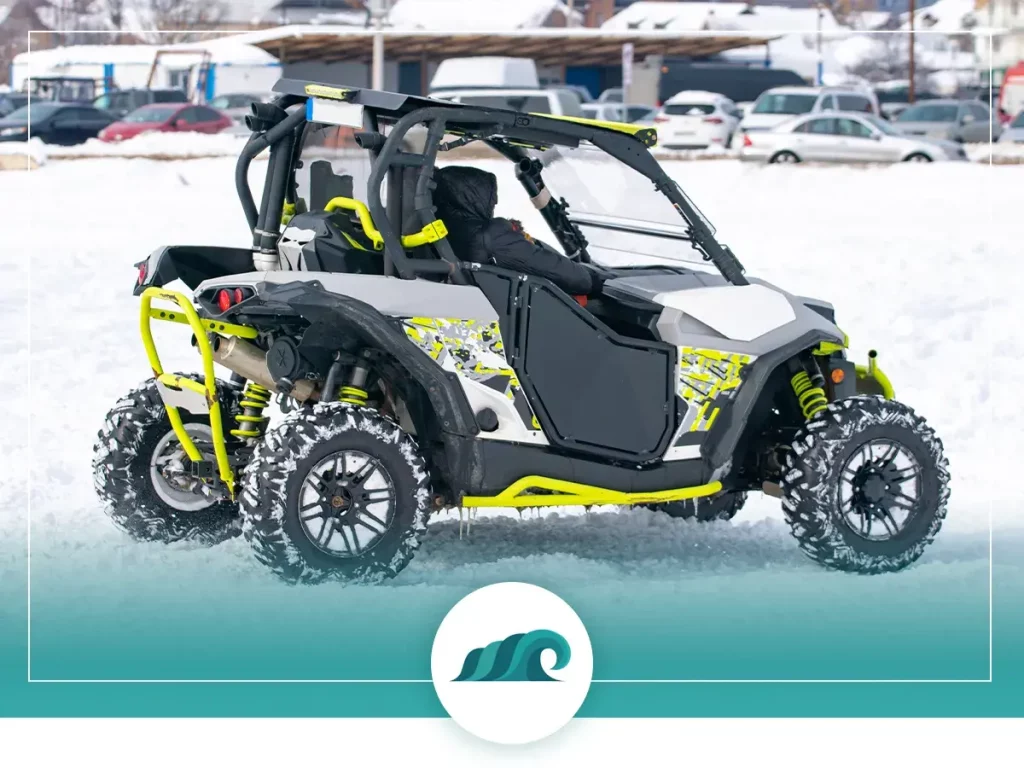 Another crucial feature to have on your ATV is a windshield. Without a windshield, you will not have a good time driving your ice machine if there is snow, rain, or wind. You want a windshield to block these from blowing directly into your face. It can also be dangerous if you cannot see when there is rain or snow aggressively blowing in your face. 
Front Storage Basket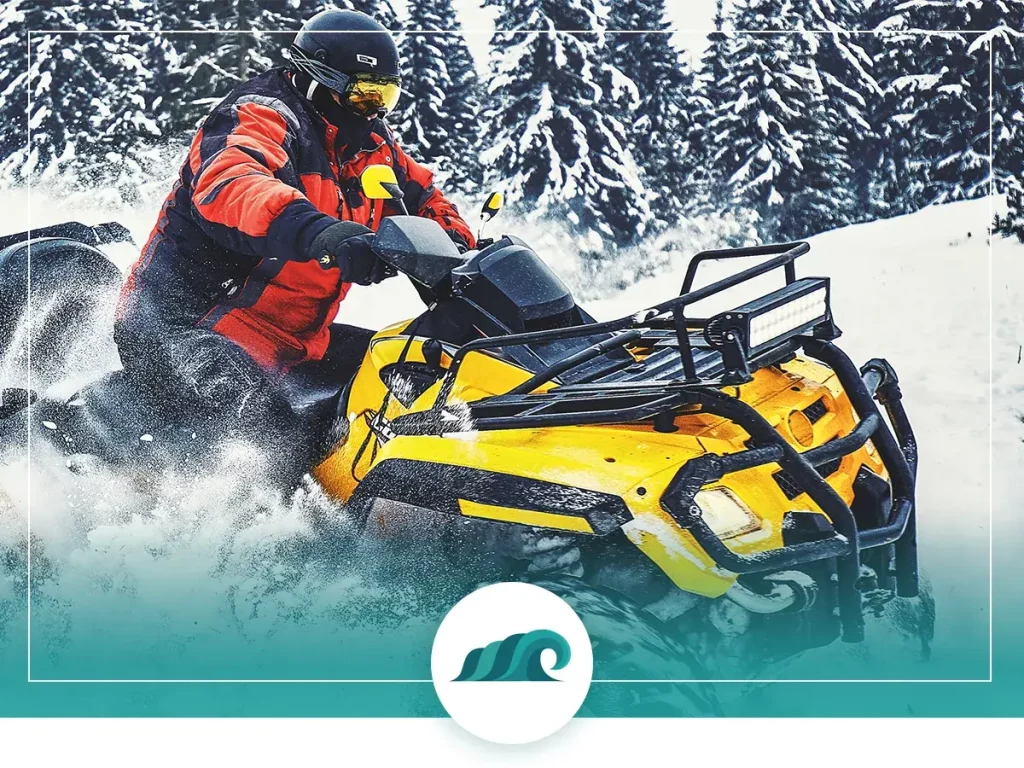 You want to have some additional storage options to maximize your ATV ice fishing setup. One option is a storage box or basket hooked to the front of your ATV. You can find different sizes and types depending on the gear you want to put in the basket. Metal baskets are the best, sturdiest option. And, make sure you get something that is not too big that you cannot fit your auger mount on the front of the ATV, too. 
Rear Cargo Box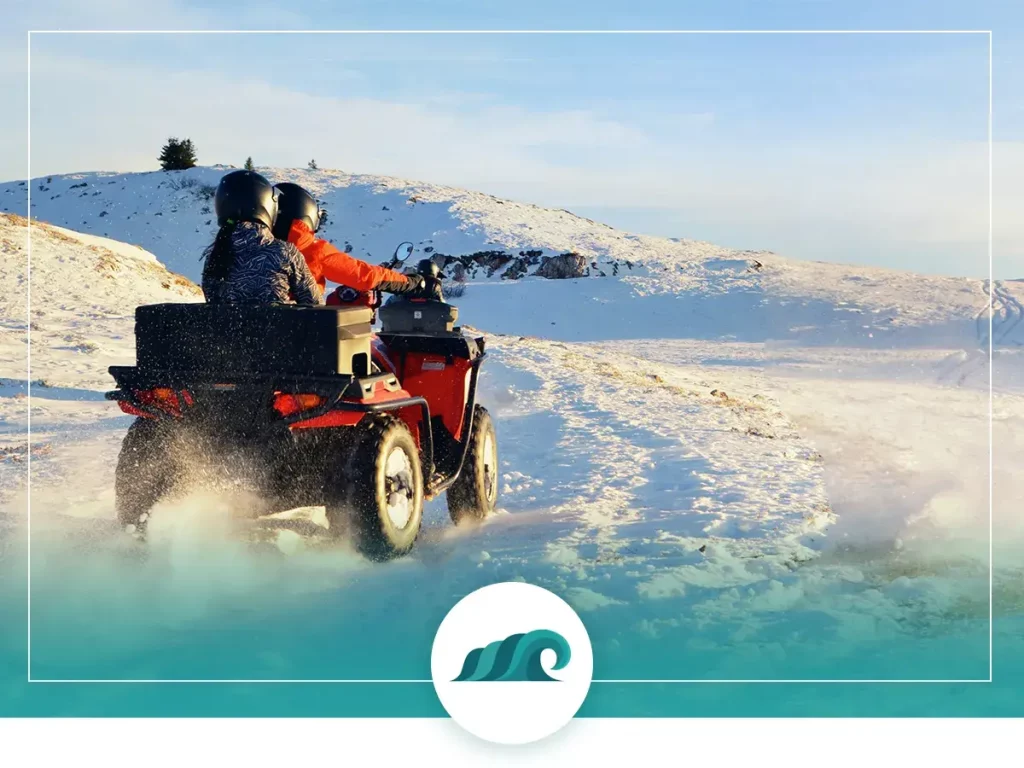 Another way to store your gear is in a rear cargo box. You can put whatever extra gear you need in here, but it will not be easy to access while driving, so do not put anything that needs to be easily accessible in here. Find the best location on the rear rack to keep the box secure so that it won't come loose during your ride to your destination. 
Sled or Trailer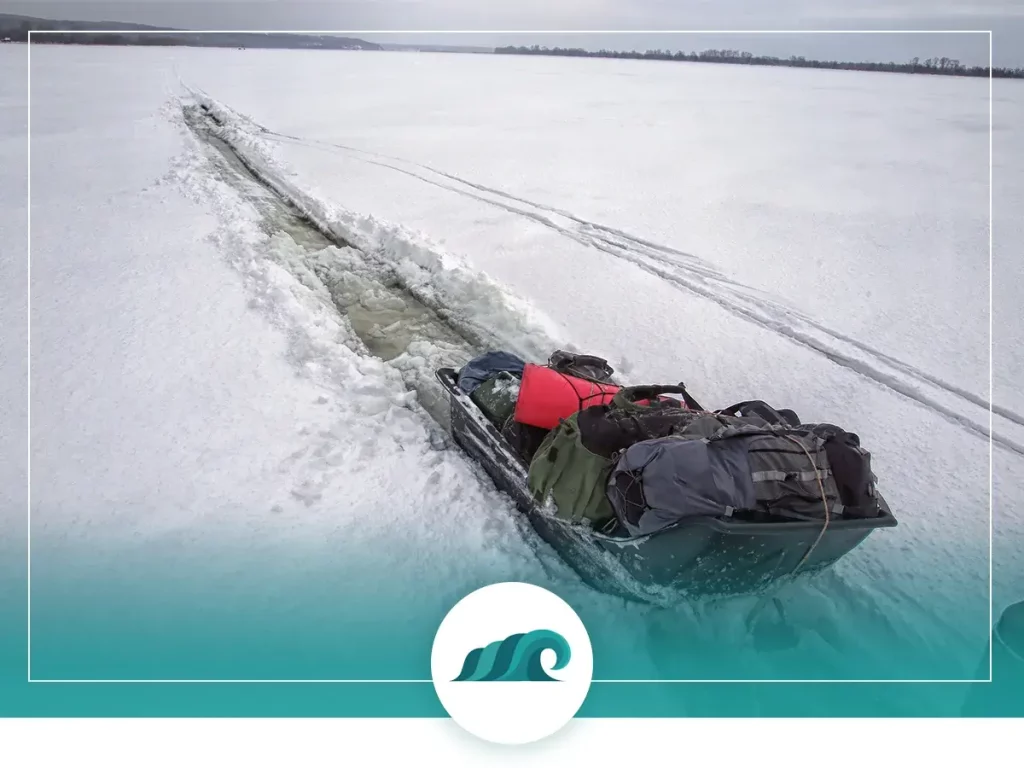 You should also consider getting a sled or trailer to add to your ATV. These are not necessary, but they are a good form of additional storage or to carry the gear that you just can't get strapped onto your four wheeler. They are best to use if you bring more equipment than standard or heavier equipment like a shelter, chairs, or food. And, if you are going out fishing in heavy or deeper snow, if you tow a sled or trailer, it can help to keep your ATV from getting too heavy and possibly getting stuck.
Heated Grips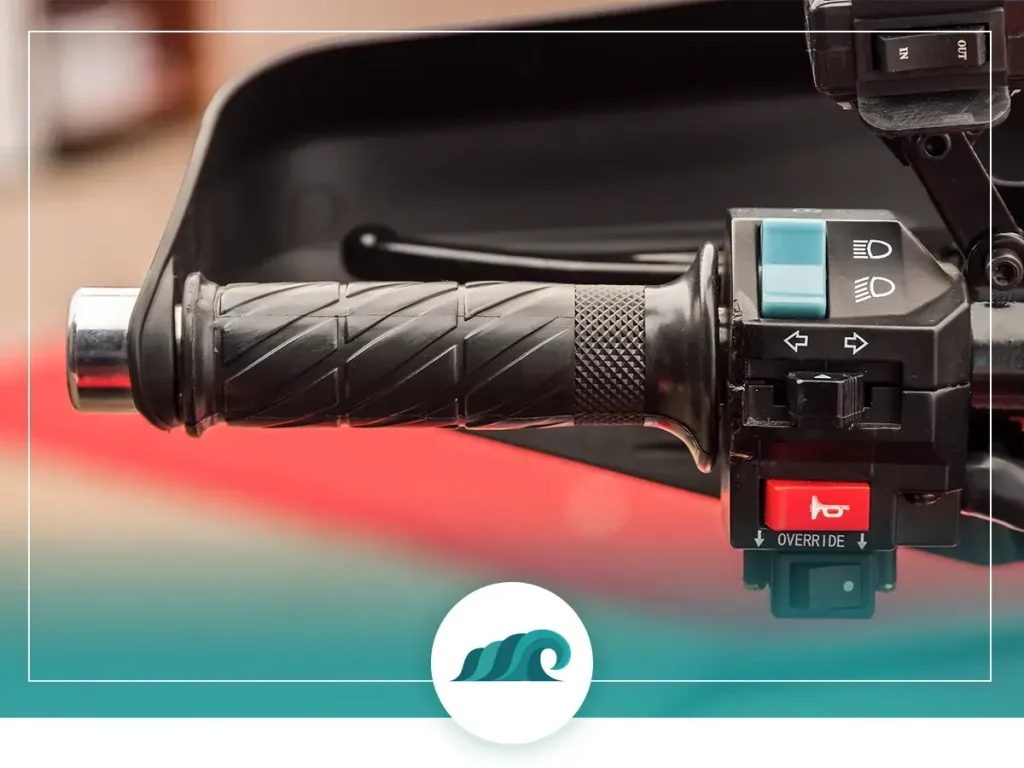 One of the features you can add to your ATV that is not necessary but is certainly good to have is heated grips. These grips will keep your hands warm even on the coldest days. You can also use your heated grips to dry wet cloth like gloves and hats.
Studded Tracks or Tires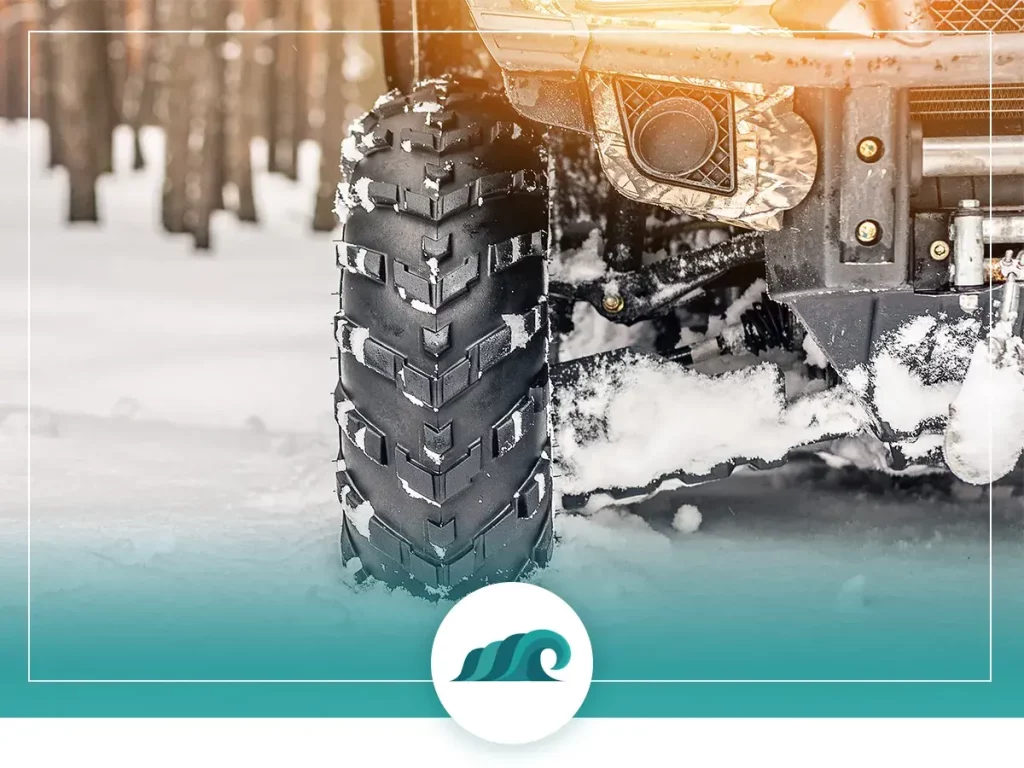 Studded tracks or tires are also good to ensure your ATV has a good grip on the ground as you drive, especially in wet and slippery terrain. If you plan to go ice fishing after heavy snow or you fish somewhere where snow is frequent, having tracks is necessary. They will keep you from getting stuck in the snow, and you will have traction on the ice. This is especially helpful if the snow depth is considerable.  
Sonar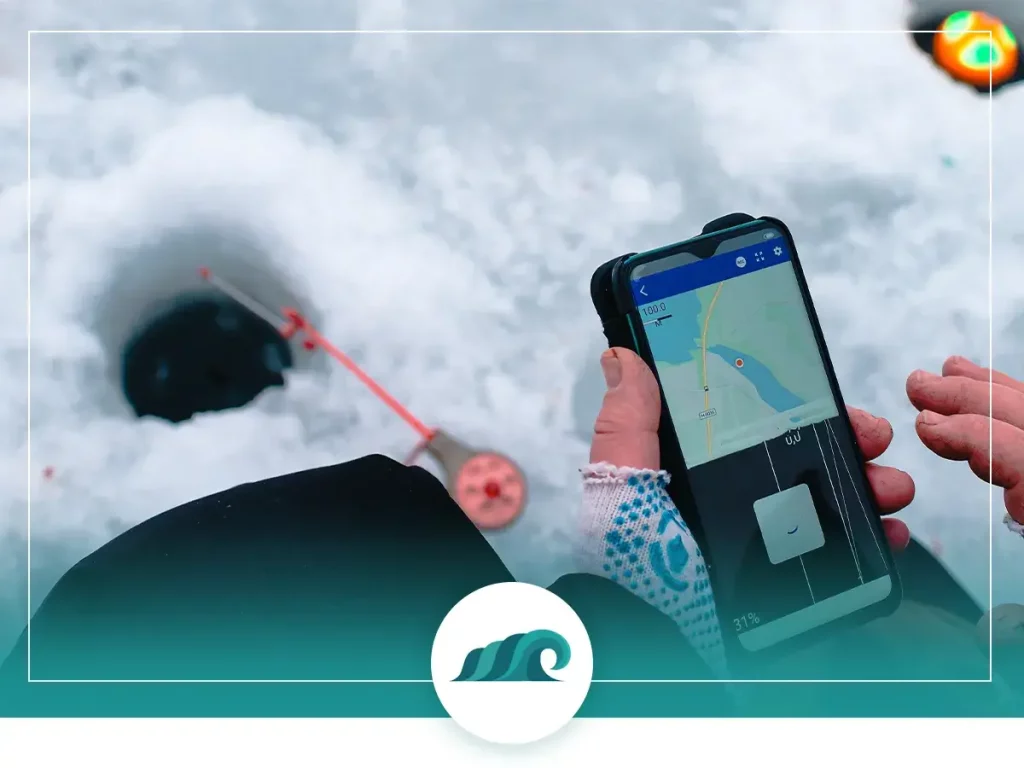 Sonar is another good thing to add to your quad. With one of these, you can easily find where all the fish are in the lake under the hard ice. This way, you are not spending too much time out in the cold without any success. 
Phone Mount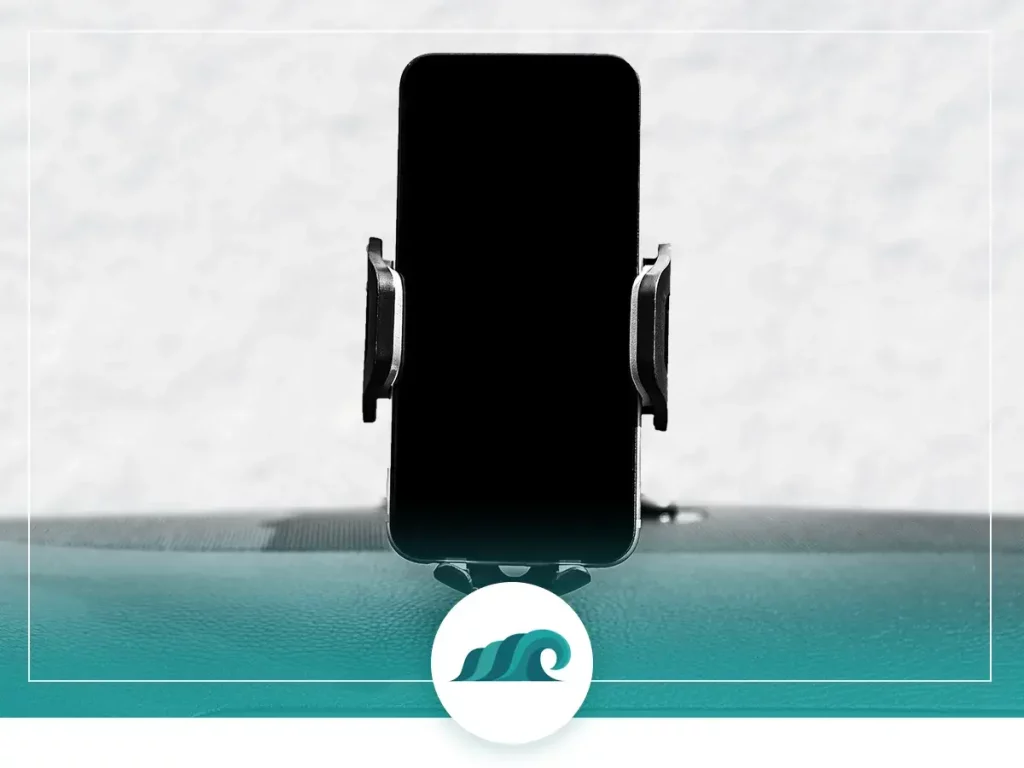 Finally, you should add a phone mount for the best ATV for ice fishing. It will prove to be a very handy upgrade. You will be able to see your phone at all times in case someone needs to reach you. Keep it mounted to the front rack and you will be able to access it easily in an emergency. Just ensure you get something that will protect your phone from the elements when you are not using it. A waterproof bag or phone case will work well for this.
Conclusion
A good ice fishing ATV setup is important if you want to stay safe and prepare for a day of on the hard water. You need a windshield, a flotation device, and storage for all your gear. A GPS, an auger mount, and studded tires are also good items to equip your ATV with.